PARTICIPATING RESTAURANTS
---
1913 / Severin Bar
Located within easy walking distance to the Bankers Life Fieldhouse and Lucas Oil Stadium, Severin Bar is the ideal spot to enjoy a drink before or after Colts and Pacers games.
View your favorite sporting events on the 12 HDTV large screens located throughout the lounge. Enjoy a wide selection of finely-crafted cocktails and locally-brewed beers while snacking on great burgers, brick-oven flat breads and big-bowl salads.
Severin Bar is a return to the hotel's inception—a time when the Wholesale District of downtown Indianapolis was thriving with activity.
https://www.omnihotels.com/hotels/indianapolis-severin/dining/severin-bar
Additional Menu Options: Gluten-free, Vegetarian, Vegan, Dairy-free
---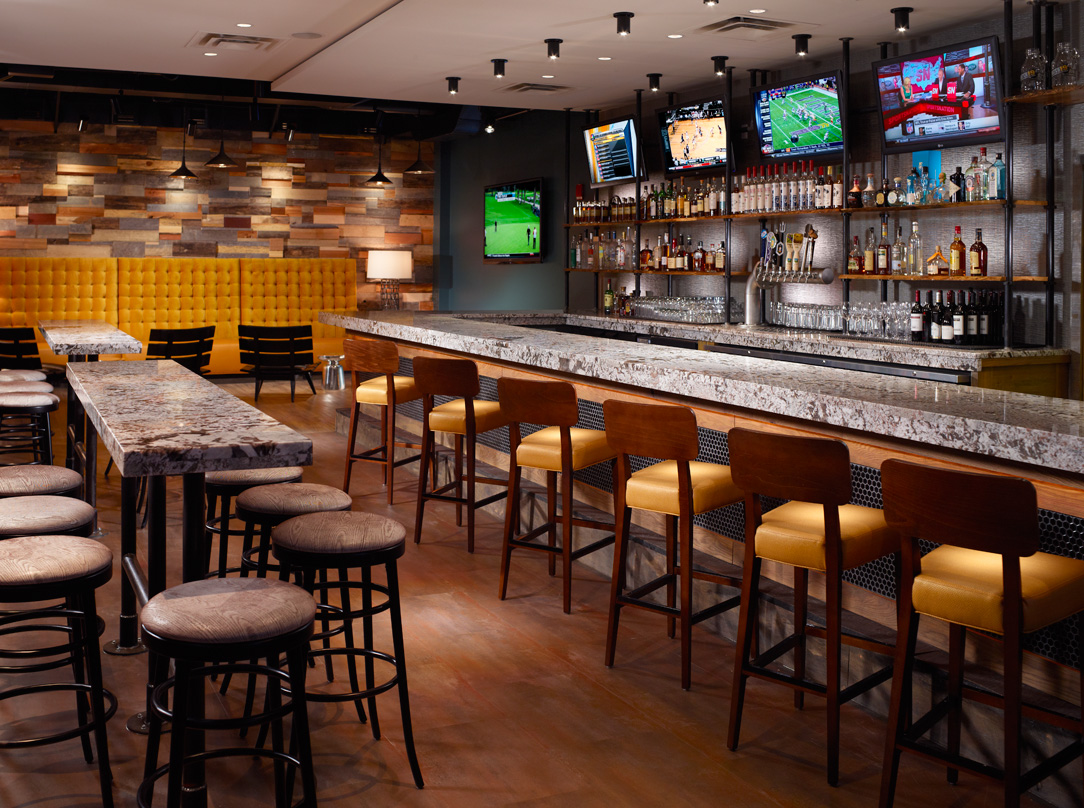 LOCATIONS & HOURS
Downtown
1913 / Severin Bar
40 West Jackson Place
Indianapolis, Indiana 46225
(317) 634-6664
Monday 4pm – 11pm
Tuesday – Thursday 11am – 11pm
Friday – Saturday 11am – 1am
Sunday 4pm – 10pm
Valet and street parking available
Lunch 11am—2pm
First
(select one)
Indiana Corn Chowder
Slab Bacon / Crispy Potatoes / Avocado / Tajin
or
Green Salad
Cucumbers / Jalapenos / Herbs / Parmigiano-Reggiano / Buttermilk Dressing
Second
(select one)
Smash Burger
White Cheddar / Melted Onions / Pickle / Black Garlic Aioli
Crispy Chicken Sandwich
Pickles / Harissa Aioli
Dessert
Bread Pudding
Caramel / Candied Pecans / Chantilly
$25 per person
Complimentary Valet for Non-Hotel Guests
Dinner
Sunday—Thursday 4pm — 10pm
Friday –Saturday 4pm — 12am
First
Charred Ocotopus
Cannellini Bean Puree / Petite Onion / Minus 8 Vinegar
Second
Roasted Duck Breast
Crispy Brussels Sprouts / Roasted Parsnips / Pickled Golden Raisins
Dessert
Coffee & Donuts
House-Made Donuts / Coffee Ice Cream
$35 per person
Complimentary Valet for Non-Hotel Guests