PARTICIPATING RESTAURANTS
---
Conner's Kitchen and Bar
Come to Conner's Kitchen + Bar to enjoy the food you crave, but made better. From breakfast to nightcaps we've got you covered with elevated comfort food, craveable greens, craft beers, and cocktails—plus your new favorite hang-out spot right on our outdoor patio.
Additional Menu Options: Gluten-free, Vegetarian, Vegan, Dairy-free, Family Friendly
---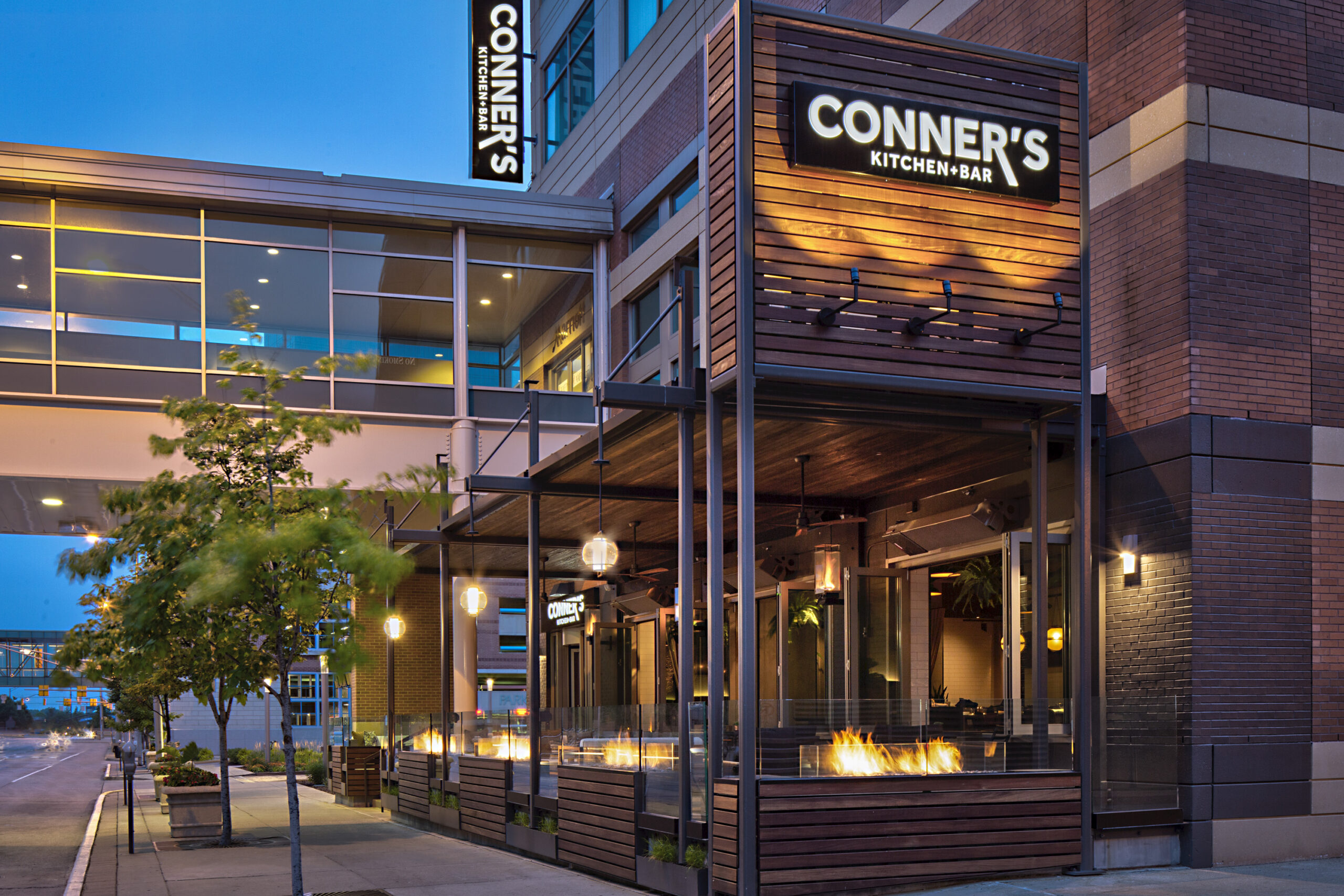 LOCATIONS & HOURS
Downtown
Conner's Kitchen and Bar
350 W Maryland St
Indianapolis, Indiana 46225
(317) 405-6100
Monday – Friday 11a-11p
Saturday- 4p-11p
Sunday – 4p-10p
Reservations:
OpenTable
Free 2 hour parking in the Indianapolis Marriott Downtown parking garage when you dine in.
Devour Indy Summer  3 course meal  – $30
Appetizer (choice of one)
BLT Deviled Eggs
Lump Crab Hushpuppies

Sweet corn, jalapeno, pepper jack, citris aoli
Entrée (choice of one)
Turkey Cobb Salad

Deviled eggs, avocado, charred sweet corn, Campari tomato, radish, pickled onion, sunflower seed, buttermilk ranch

Wagyu Burger

½ lb. brisket blend, lettuce, tomato, onion, pickles, American cheese, secret sauce

Cheesy Chicken Enchiladas

Tomatillo sauce, avocado, pickled onion, oaxaca cheese, cilantro
Dessert (choice of one)
Local Ice Cream – Choice of vanilla or chocolate
Devour Indy Summer 3 course meal  – $30
Appetizer (choice of one)
BLT Deviled Eggs
Lump Crab Hushpuppies

Sweet corn, jalapeno, pepper jack, citris aoli
Entrée (choice of one)
Turkey Cobb Salad

Deviled eggs, avocado, charred sweet corn, Campari tomato, radish, pickled onion, sunflower seed, buttermilk ranch

Wagyu Burger

½ lb. brisket blend, lettuce, tomato, onion, pickles, American cheese, secret sauce

Cheesy Chicken Enchiladas

Tomatillo sauce, avocado, pickled onion, oaxaca cheese, cilantro
Dessert (choice of one)
Local Ice Cream – Choice of vanilla or chocolate