PARTICIPATING RESTAURANTS
---
Nesso Italian Kitchen
Nesso Italian Kitchen highlights the rich flavors and traditions of Italian cuisine. Nesso's menu offers a sampling of seafood, locally sourced meats and vegetables, fresh pasta, and other inspirational plates by the culinary team. Located in The Alexander Hotel in Indianapolis, natural light, high ceilings, and coastal Italian-inspired decor provide an intimate and relaxing dining experience. Nesso Italian Kitchen serves dinner Tuesday through Saturday.
Additional Menu Options: Gluten-free, Vegetarian, Vegan, Family Friendly
---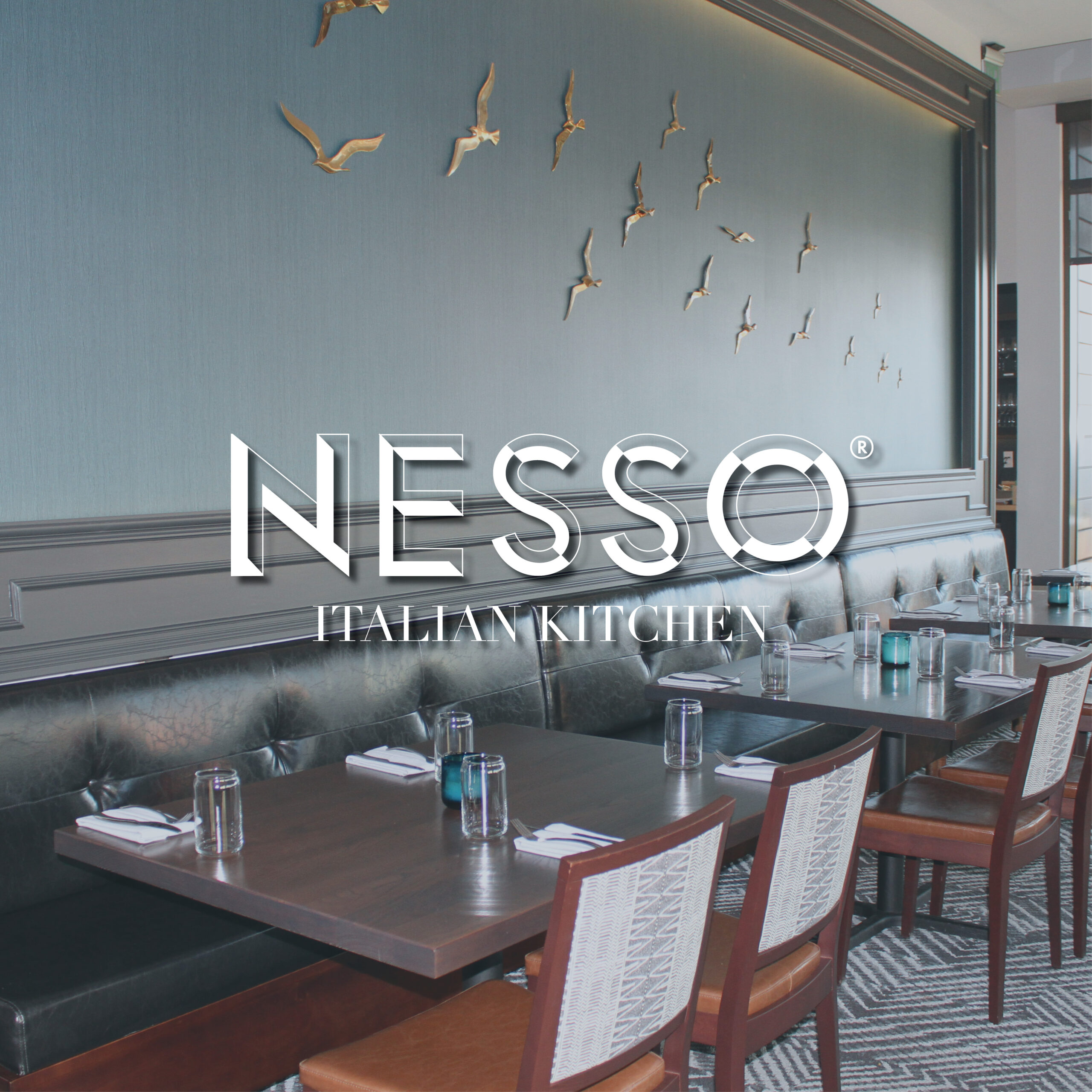 LOCATIONS & HOURS
Downtown
Nesso Italian Kitchen
339 South Delaware Street
Indianapolis, Indiana 46204
317-643-7400
Tues-Thurs: 5:00 PM – 10:00 PM
Fri-Sat: 5:00 PM – 10:00 PM
Sun-Mon: Closed
Serving Dinner only.
Dine In, Carry Out, and Online Ordering Available.
Reservations:
Resy
Paid Street Parking - Parking Garage - Valet Available
40 PER PERSON | 75 WITH WINE PAIRING
ANTIPASTI choose one
MEATBALL
pomodoro, pecorino romano
2021 Tiberio "Cerasuolo", Abruzzo 
OCTOPUS
balsamic-eggplant purée, confit potato, garlic chip, Calabrese sauce
2021 Tiberio "Cerasuolo", Abruzzo
CAESAR
baby lettuce, parmesan, crouton
N.V. Borgoluce 'Gaiante' Prosecco Rosé, Treviso 
BEET SALAD VG GF
arugula, red sorrel, lime, garlic honey, toasted hazelnut, fennel-hazelnut vinaigrette
N.V. Borgoluce 'Gaiante' Prosecco Rosé, Treviso 
ENTRÉES choose one
GNOCCHI
pecorino, basil, butter, whipped burrata, nduja – San Marzano sauce
2020 Poggerino Chianti Classico, Tuscany 
SPAGHETTONI
carmelized onion, black pepper-pecorino frico,
pear-walnut pesto, gorgonzola cream
2018 Tenuta Sant'Antonio Valpolicella Ripasso 'Monti Garbi', Veneto 
PORK TENDERLOIN GF
spiced orange-oregano marinade, Robuchon, broccolini, pistachio, pickled mustard seed, au jus
2018 Gradis'ciutta Cabernet Franc 'Robert Princic', Friuli 
SALMON* GF
cauliflower risotto, pickled cauliflower, garlic-chili oil
2019 Benanti Etna Rosso, Sicily
DESSERT choose one
TIRAMISU VG
mascarpone mousse, ladyfingers, espresso, chocolate pudding, cocoa nib
2007 Florio "Targa" Marsala Riserva, Sicily
BUDINO GF VG
nutella custard, hazelnut, whipped cream
2007 Florio "Targo" Marsala Riserva, Sicily
VG VEGETARIAN | GF GLUTEN-FREE
*Consuming raw or undercooked foods may increase risk of food-borne illness. Please inform us of allergy concerns.