PARTICIPATING RESTAURANTS
---
Nesso Italian Kitchen
Nesso Italian Kitchen highlights the rich flavors and traditions of Italian cuisine. Nesso's menu offers a sampling of seafood, locally sourced meats and vegetables, fresh pasta, and other inspirational plates by the culinary team. Located in The Alexander Hotel in Indianapolis, natural light, high ceilings, and coastal Italian-inspired decor provide an intimate and relaxing dining experience. Nesso Italian Kitchen serves dinner Tuesday through Saturday.
339 South Delaware Street
Indianapolis, Indiana 46204
https://www.yelp.com/biz/nesso-indianapolis-3
Tues-Thurs: 5:00 PM - 10:00 PM
Fri-Sat: 5:00 PM - 10:00 PM
Closed: Sunday & Monday
Serving Dinner only.
Dine-In and Carry-Out offered, no online ordering.
Phone Reservations – 317-643-7400
Additional Menu Options: Gluten-free, Vegetarian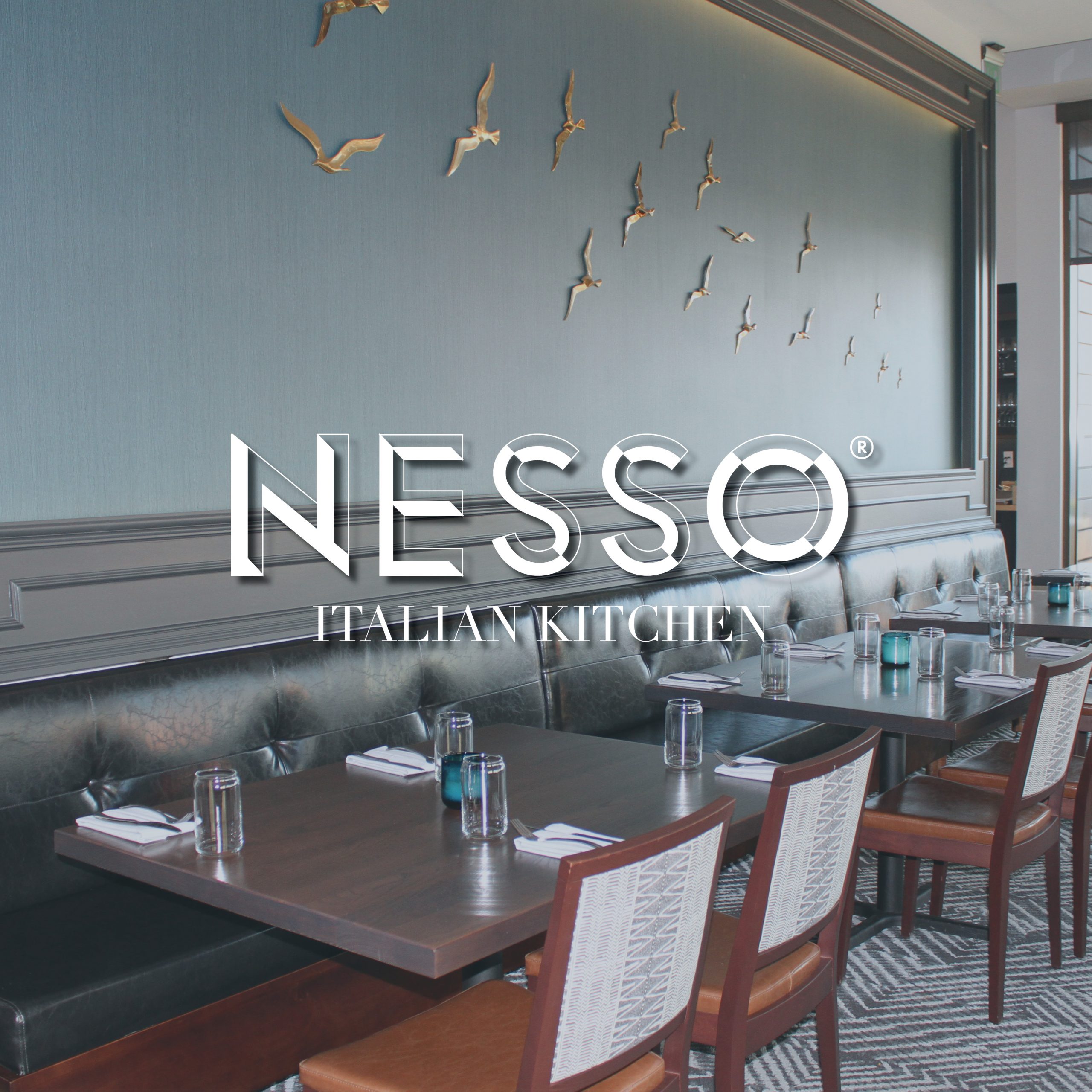 DEVOUR MENU
35 PER PERSON | 65 WITH WINE PAIRING
ANTIPASTI choose one
BRAISED CHICKPEA & KALE SOUP
sofrito, tomato broth, chili breadcrumb
2019 Monte Bernardi "Retromarcia" Chianti Classico, Tuscany
OCTOPUS
celery root purée, walnut brown butter, fennel, apple & celery salad
2020 Surrau "Limizzani" Vermentino, Sardinia
CITRUS BEET SALAD
citrus goat cheese, lemon vinaigrette, pistachio, ricotta salata, arugula
2020 Terre Nere "Etna Rosato" Nerello Mascalese, Sicily
MEATBALLS
pomodoro, pecorino romano
2020 Valle Dell'Acate "Il Frappato" Frappato, Sicily
ENTRÉES choose one
SALMON
cranberry beans, leek, red pepper, lemon butter, beech mushroom, almond lemon crumb
2019 Benito Ferrara "Terra D'Uva" Greco di Tufo, Campania
PORK OSSO BUCCO
polenta, fried rapini, demi, pecorino
2019 G.D. Vajra Langhe Nebbiolo, Piedmont
SHORT RIB RAGU
mortadella, pancetta, pomodoro, spinach pappardelle, parmesan broth, basil
2019 Tenuta Frescobaldi "Castiglioni" Rosso, Tuscany
GNOCCHI
gorgonzola, pear, walnut, fig balsamic, cream
2020 Scarpetta Barbera Del Monferrato, Piedmont
DESSERT choose one
TIRAMISU VG
mascarpone mousse, ladyfingers, espresso, chocolate pudding, cocoa nib
2006 Florio "Targa" Marsala Riserva, Sicily
GELATO GF VG
choice of espresso, seasonal, or sorbeto
2015 Marchesi Antinori Vinsanto Del Chianti Classico, Tuscany
VG VEGETARIAN | GF GLUTEN-FREE
*Consuming raw or undercooked foods may increase risk of food-borne illness. Please inform us of allergy concerns.
DEVOUR MENU
35 PER PERSON | 65 WITH WINE PAIRING
ANTIPASTI choose one
BRAISED CHICKPEA & KALE SOUP
sofrito, tomato broth, chili breadcrumb
2019 Monte Bernardi "Retromarcia" Chianti Classico, Tuscany
OCTOPUS
celery root purée, walnut brown butter, fennel, apple & celery salad
2020 Surrau "Limizzani" Vermentino, Sardinia
CITRUS BEET SALAD
citrus goat cheese, lemon vinaigrette, pistachio, ricotta salata, arugula
2020 Terre Nere "Etna Rosato" Nerello Mascalese, Sicily
MEATBALLS
pomodoro, pecorino romano
2020 Valle Dell'Acate "Il Frappato" Frappato, Sicily
ENTRÉES choose one
SALMON
cranberry beans, leek, red pepper, lemon butter, beech mushroom, almond lemon crumb
2019 Benito Ferrara "Terra D'Uva" Greco di Tufo, Campania
PORK OSSO BUCCO
polenta, fried rapini, demi, pecorino
2019 G.D. Vajra Langhe Nebbiolo, Piedmont
SHORT RIB RAGU
mortadella, pancetta, pomodoro, spinach pappardelle, parmesan broth, basil
2019 Tenuta Frescobaldi "Castiglioni" Rosso, Tuscany
GNOCCHI
gorgonzola, pear, walnut, fig balsamic, cream
2020 Scarpetta Barbera Del Monferrato, Piedmont
DESSERT choose one
TIRAMISU VG
mascarpone mousse, ladyfingers, espresso, chocolate pudding, cocoa nib
2006 Florio "Targa" Marsala Riserva, Sicily
GELATO GF VG
choice of espresso, seasonal, or sorbeto
2015 Marchesi Antinori Vinsanto Del Chianti Classico, Tuscany
VG VEGETARIAN | GF GLUTEN-FREE
*Consuming raw or undercooked foods may increase risk of food-borne illness. Please inform us of allergy concerns