PARTICIPATING RESTAURANTS
---
Outlaws Steaks Burgers Brews
Casual dining with fresh dishes made in house. We have unique flavors brought together with innovative cooks and served to you by a cheerful staff.
http://www.outlawssteaksburgersbrews.com
Additional Menu Options: Family Friendly
---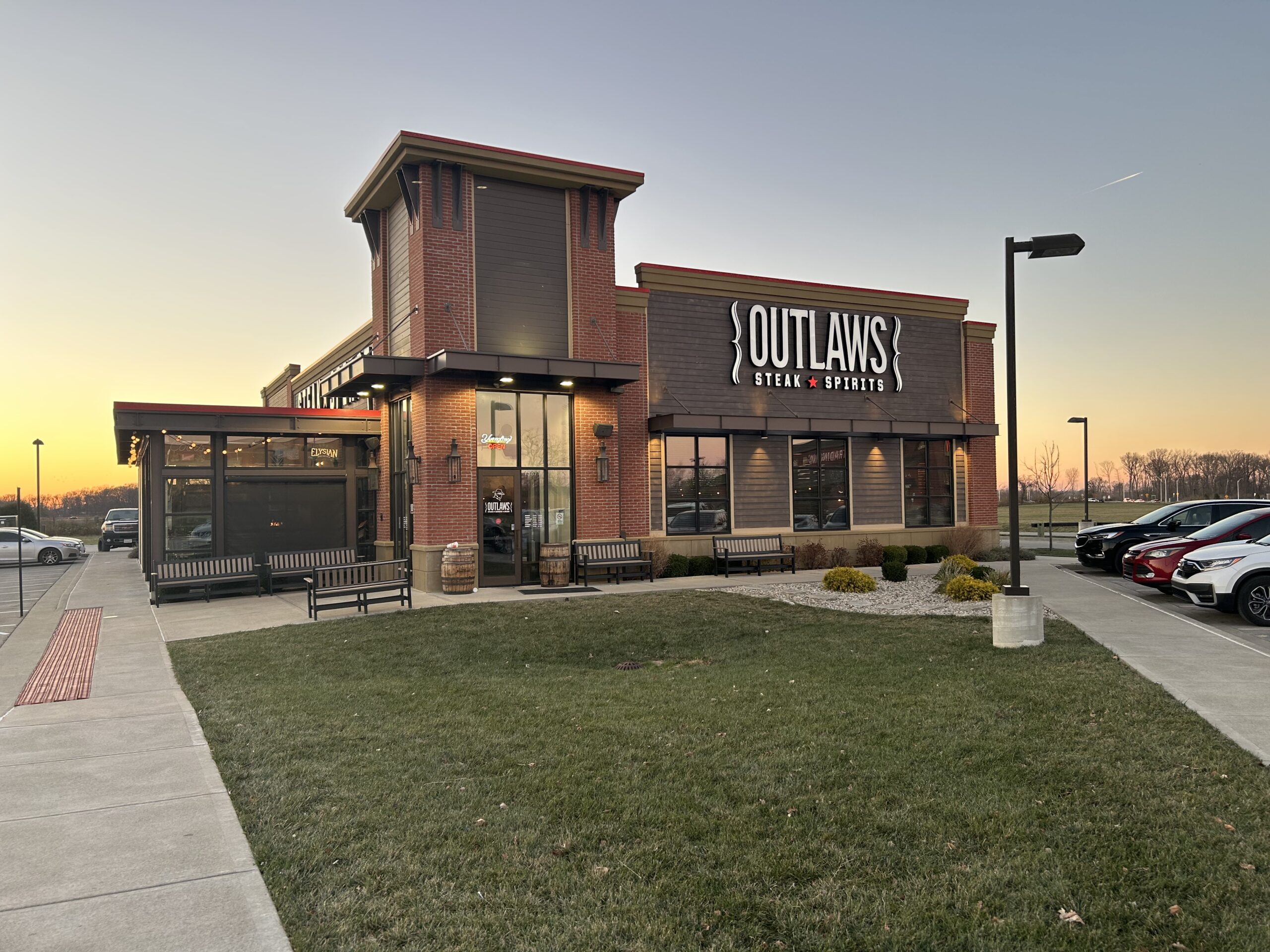 LOCATIONS & HOURS
Northside
Outlaws Steaks Burgers Brews
13871 Cabela Parkway
Noblesville, Indiana 46060
(463) 238-1503
Sunday-Tuesday and Thursday: 11am-9pm
Wednesday: 11am-10pm
Friday-Saturday: 11am-11pm
Reservations:
via Yelp soon to be Resy
Parking is located on 3 sides of restaurant. Many park along curb along back of restaurant as well on weekends.
3 Course Menu – $35
Available All Day
Appetizers:
Choice of:
Cup Texas Cactus Chili
Cup Broccoli Cheddar Soup
Side House Salad
Side Caesar Salad
Entrees: all entrees come with mashed potatoes
Choice of:
8 oz New York Strip
8 oz Sirloin
Brown Sugar Bourbon Pork Chop
Blackened Whitefish
Dessert:
Winter Berry Cobbler with Cream
3 Course Menu – $35
Available All Day
Appetizers:
Choice of:
Cup Texas Cactus Chili
Cup Broccoli Cheddar Soup
Side House Salad
Side Caesar Salad
Entrees: all sides come with mashed potatoes
Choice of:
8 oz New York Strip
8 oz Sirloin
Brown Sugar Bourbon Pork Chop
Blackened Whitefish
Dessert:
Winter Berry Cobbler with Cream