PARTICIPATING RESTAURANTS
---
Tavern at the Point
Tavern at the Point took over the space of Indianapolis's 2nd oldest bar in 2018. By combining a bit of the old with a taste of the new, Tavern at the point features a full-service bar and gastro-style pub menu. Tavern at the Point's lunch and dinner menu includes shareable appetizers such as nachos and cauliflower wings as well as full-size entrees of brisket and sandwiches.
https://www.tavernatthepoint.com/
Additional Menu Options: Gluten-free, Vegetarian
---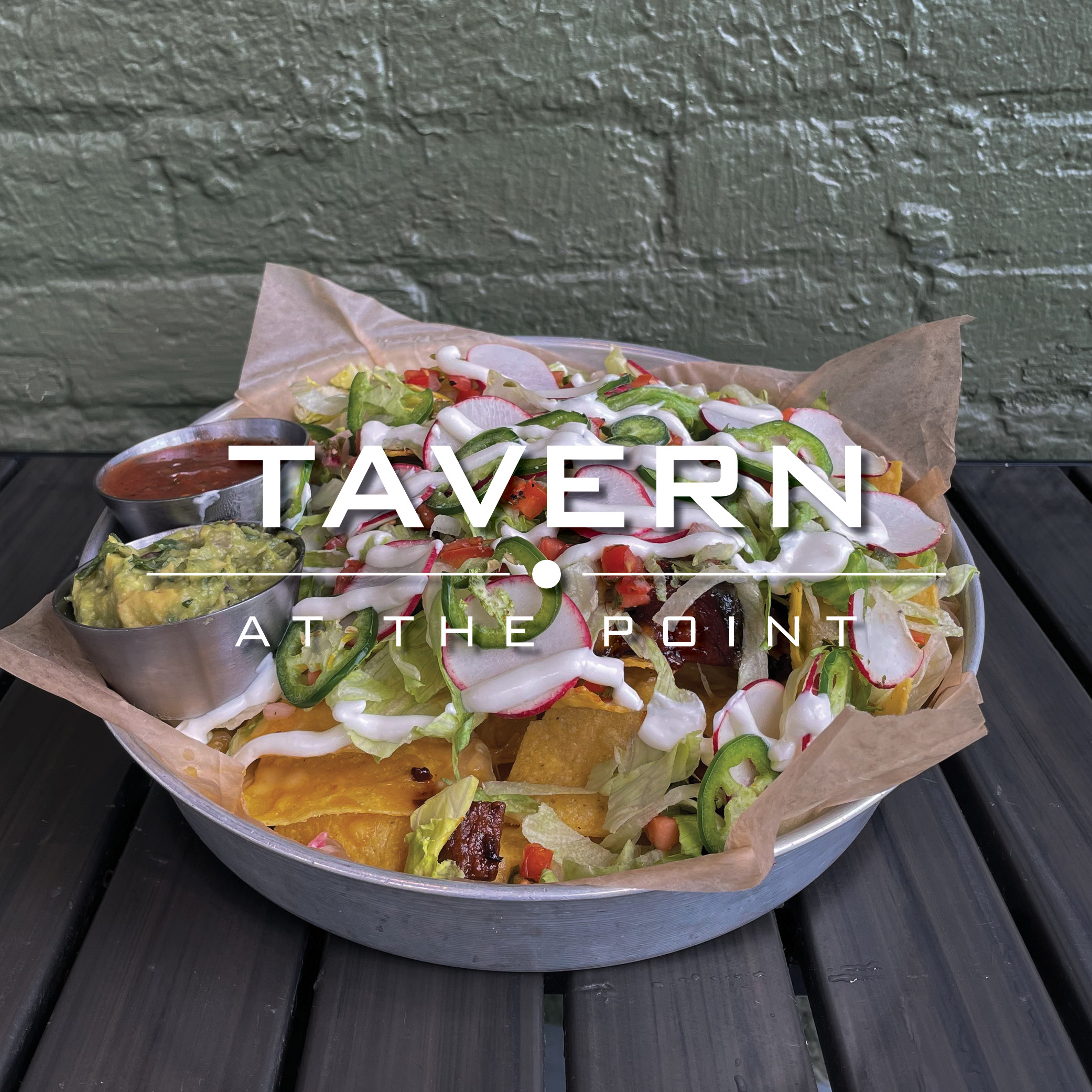 LOCATIONS & HOURS
Downtown
Tavern at the Point
401 Massachusetts Ave
Indianapolis, Indiana 46204
(317) 756-9609
Monday-Wednesday: 4PM-10PM
Thursday: 11AM – 10PM
Friday-Saturday: 11AM – 11PM
Sunday: 11AM – 10PM
Dine In, Carry Out and Online Ordering Available.
Reservations:
OpenTable
Paid Street Parking
FIRST COURSE choose one
BBQ BACON TURKEY SALAD
romaine . iceberg . tomato . celery . cucumber . red onion .
white cheddar . bbq aioli . champagne vinaigrette
CHILI
brisket . onion . cheddar . pickled jalapeño . tortilla chips
SOFT PRETZELS VG
beer cheese . spicy mustard
SECOND COURSE choose one
Choice of Side: Cole Slaw | Side Salad | Chips & Salsa
Chips & Gauc | Fries | Pimento Mac 'N Cheese
BBQ BACON BURGER*
two smashed patties . white cheddar . onion ring . guacamole
tomato . pickle . shredded lettuce . mayo . BBQ sauce . bun
CHICKEN PARMESAN SANDWICH
mozzarella . marinara sauce . water bread
BAJA FISH TACOS (2)
flour tortilla . casacbel chili adobo . horseradish salsa verde
BLTA
Old Major bacon . avocado . Kewpie mayo . water bread
$20 PER PERSON
VG vegetarian
*Consuming raw or undercooked foods may result in foodborne illness.
Please inform us of any allergies.