PARTICIPATING RESTAURANTS
---
The District Tap Downtown
When we opened our doors on Indy's north side in 2014, we were focused on two things.
Craft beer on tap, and damn good food.
These two things are at the heart of who we are – at the heart of our promise to be your go-to place for whatever you're looking for. Your place for lunch, dinner, or drinks after work. Your place for local live music, your sports bar for all of the sports, or to celebrate a special occasion.
We've had a damn good run so far, and we're just getting started. The District Tap has planted roots in Downtown Indianapolis and has brought craft beer on tap and damn good food to the heart of the Circle City!
So, if you're looking for things to do in Indianapolis, a space to celebrate, or to listen to local live music, you're always welcome at The District Tap.
141 S. Meridian Street
Indinanapolis, IN 46225
https://www.thedistricttap.com/
4pm - Close
Additional Menu Options: Vegetarian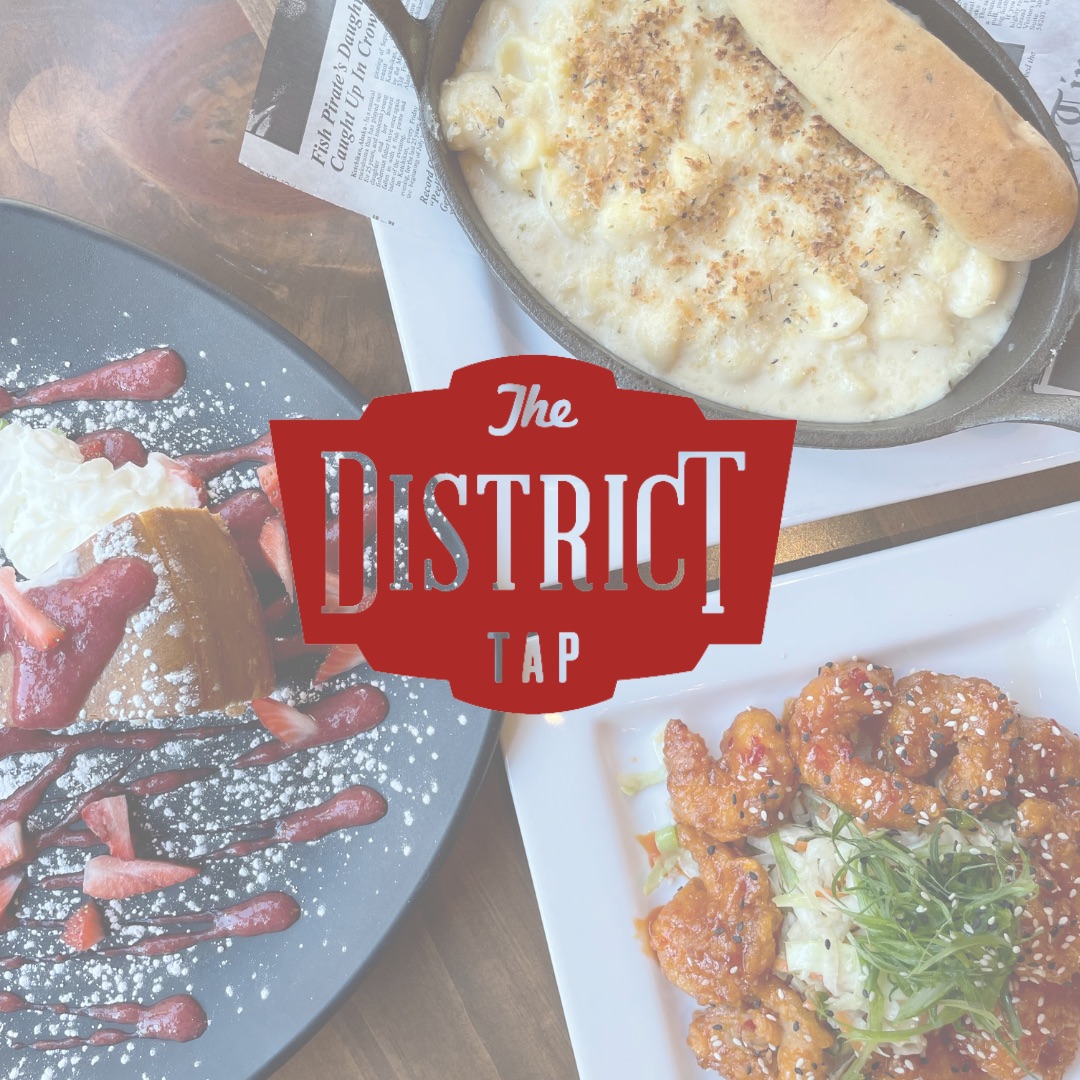 2 for $48
Appetizers (select 1):
Chori-queso: Spicy queso with chorizo and shredded pepper jack cheese topped with house-made pico. Served with fried potato wedges tossed in Cajun seasoning.
Tap Pretzel: 1 large, salted pretzel twist served with your choice of Scotch Ale beer cheese and white queso.
Firecracker Shrimp: Breaded shrimp, firecracker sauce, green onion, Asian slaw, and sesame seeds.
Oven Roasted Cauliflower: Served over a bed of greens and served with a side of buffalo sauce and chipotle ranch.
Select 2 of the following: House Salad, Caesar Salad, Cup of Chili
Entrées (select 2):
Filet Sliders (2) : Beef tenderloin with creamy horseradish peppercorn sauce and fried onion straws. Served with your choice of side.
Buffalo Chicken Sandwich: Fried chicken tossed with buffalo sauce and topped with lettuce, tomato, pickle, chipotle mayo, and pepper jack cheese. Served on a brioche bun and your choice of regular side.
Pork Chop: Brown sugar marinated, bone-in, French pork chop. Grilled with maple bacon glaze and served with jasmine and broccoli.  Extra bacon maple glaze for dipping
Salmon Penne Rosa: Penne pasta tossed in rosa sauce with mushrooms, onions, garlic, spinach and roma tomatoes. Served with blackened salmon and topped with shaved parmesan cheese and basil. Served with a breadstick.
District Mac: White cheddar mac and cheese mixed with Parmesan cheese and white queso topped with a breaded Parmesan crust. Served with a breadstick.
** Upgrade any entrée to an 8 ounce sirloin for $5 per person or (3) 2 ounce filet medallions for $7 per person.
Dessert (select 1):
NY Cheesecake: Served with fresh strawberries
TDT Brownie Sundae: Homemade Ghirardelli triple chocolate brownie with vanilla ice cream, whipped cream, and caramel sauce.