SEARCH PARTICIPATING RESTAURANTS
---
Tony's Steaks and Seafood
Tony Ricci is best known for his extraordinary success as an operator in the fine dining industry. His philosophy can be summed up in the words of food critic Donna Covrett: "All you need to know is that once you're through these doors, you matter." Whether you are a first-time guest or a frequent diner, you will leave having made a friend who genuinely appreciates your business. Easily recognized by his warm greeting or a hand on your shoulder, he touches every table, making sure we get it right. We go to great lengths to give you the dining experience you deserve and have come to expect at Tony's.
110 West Washington Street, Indianapolis, IN 46204
http://www.tonysofindianapolis.com
M-Thurs 5:00 PM - 10:00 PM
F-S 5:00 PM - 11:00 PM
Sun 5:00 PM - 9:00 PM
Phone Reservations – (317) 638-8669
Additional Menu Options: Gluten-free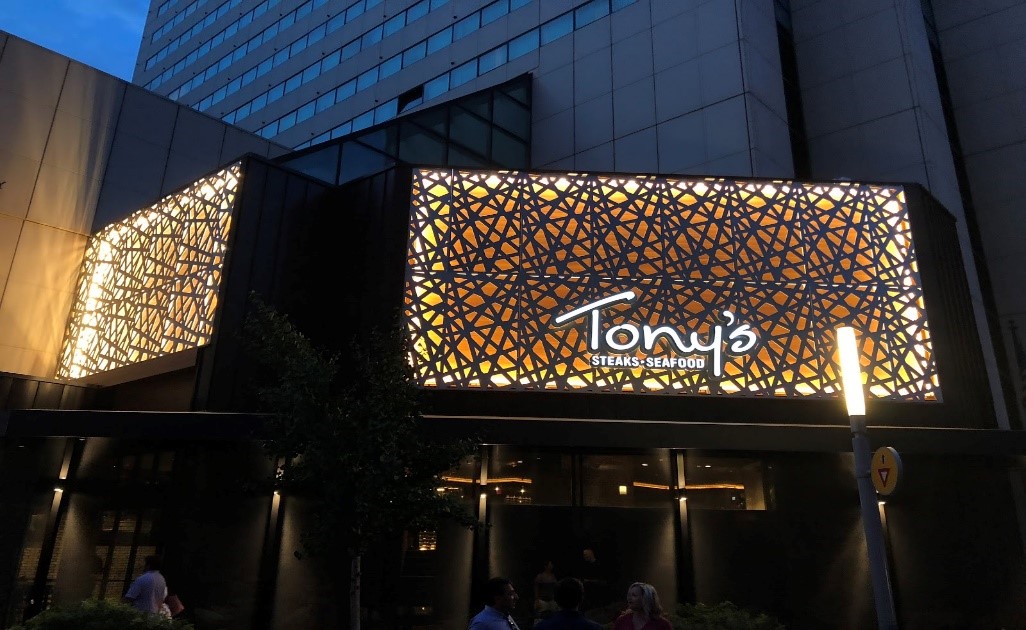 Devour Indy
Three Course Dinner $45.00
Soup or Salad
Crab Bisque
Caesar Salad
Main Entrée
Half Chicken, Oven Roasted
Crispy Polenta + Pan Sauce + Arugula
Rig-A-Tony
House Ground Prime + San Marzano Tomatoes + Pecorino Romano
Organic Scottish Salmon
Green Bean Salad + Hazelnuts + Red Onions + Citrus Vinaigrette + Goat Cheese
New Zealand Lamb Chops
Roasted Fingerling Potatoes +Marinated Grilled Romaine Heart+ Rosemary Mustard Pan Sauce
Tournedos Rossini
Foie Terrine + Black Truffle + Madeira Sauce + Charred Asparagus
Dessert
Chocolate Mousse
Traditional Bread Pudding with Bourbon Hard Sauce
Tax & gratuity not included. No substitutions please.