PARTICIPATING RESTAURANTS
---
Boulder Creek Dining Company
Part of the Cunningham Restaurant Group family, Boulder Creek Dining Company opened in 1997 in Brownsburg, Indiana. We've made a name for ourselves with our homemade barbecue ribs, wood-fired pizzas, steaks and pastas. We invite our guests to relax in the ambiance of a rustic mountain lodge while enjoying excellent food and service. The recently renovated bar area adds to our position as a neighborhood staple.
1551 N Green St, Brownsburg, IN 46112
http://www.bouldercreekdining.com/
Monday-Thursday: 11AM - 9PM
Friday-Saturday: 11AM - 10PM
Sunday: 10:30AM - 9PM
Serving Dinner only.
Dine In and Carry Out offered, no online ordering.
Phone Reservations – (317) 858-8100
Additional Menu Options: Gluten-free, Vegetarian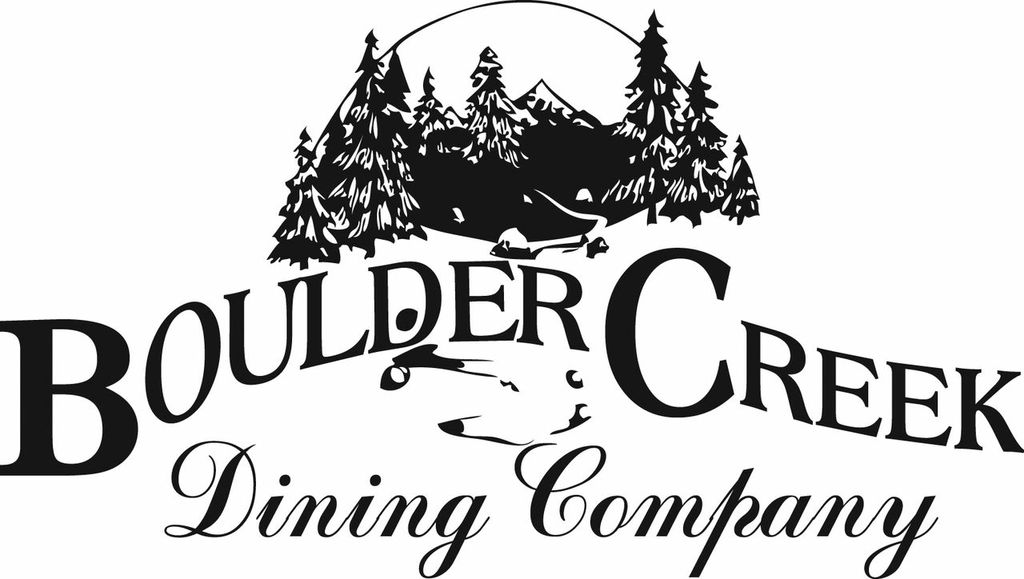 devour menu
$26 PER PERSON
first course option + second course option + dessert option
FIRST COURSE
House Salad gf vg
iceberg / romaine / red onion / cheddar / mozzarella / bruschetta tomato / alfalfa sprout / sunflower seed
Chicken Tortilla Soup
SECOND COURSE
Pueblo Chicken
cajun dirty rice with bacon / mushroom / sautéed bell pepper / caramelized onion / cheddar / mozzarella
Seafood Diablo Fettuccine
shrimp / crab / bell pepper / spinach / tomato / rosa crema
Rosemary Salmon*
couscous / grilled asparagus / rosemary cream sauce
6 oz. Filet Mignon* gf (add $9) herb butter / baked potato / chef's vegetables
DESSERT
Carrot Cake
cream cheese icing / candied walnut / cinnamon sugar carrot curl
Chocolate Terrine
double chocolate stout brownie / chocolate mousse / chocolate sauce / whipped cream
gf – gluten-free | vg – vegetarian
*consuming raw or undercooked food may result in foodborne illness
devour menu
$25 PER PERSON
first course option + second course option + dessert option
FIRST COURSE
House Salad gf vg
iceberg / romaine / red onion / cheddar / mozzarella / bruschetta tomato / alfalfa sprout / sunflower seed
Chicken Tortilla Soup
SECOND COURSE
Pueblo Chicken
cajun dirty rice with bacon / mushroom / sautéed bell pepper / caramelized onion / cheddar / mozzarella
Seafood Diablo Fettuccine
shrimp / crab / bell pepper / spinach / tomato / rosa crema
Rosemary Salmon*
couscous / grilled asparagus / rosemary cream sauce
6 oz. Filet Mignon* gf (add $9) herb butter / baked potato / chef's vegetables
DESSERT
Carrot Cake
cream cheese icing / candied walnut / cinnamon sugar carrot curl
Chocolate Terrine
double chocolate stout brownie / chocolate mousse / chocolate sauce / whipped cream
gf – gluten-free | vg – vegetarian
*consuming raw or undercooked food may result in foodborne illness