PARTICIPATING RESTAURANTS
---
Boulder Creek Dining Company
Boulder Creek Dining Company opened over 20 years ago as the first restaurant of Cunningham Restaurant Group. Relax in the ambiance of a rustic mountain lodge while enjoying excellent food and service. Boulder Creek is a neighborhood staple serving homemade barbecue ribs, steaks, and pastas.
http://www.bouldercreekdining.com/
Additional Menu Options: Gluten-free, Vegetarian, Family Friendly
---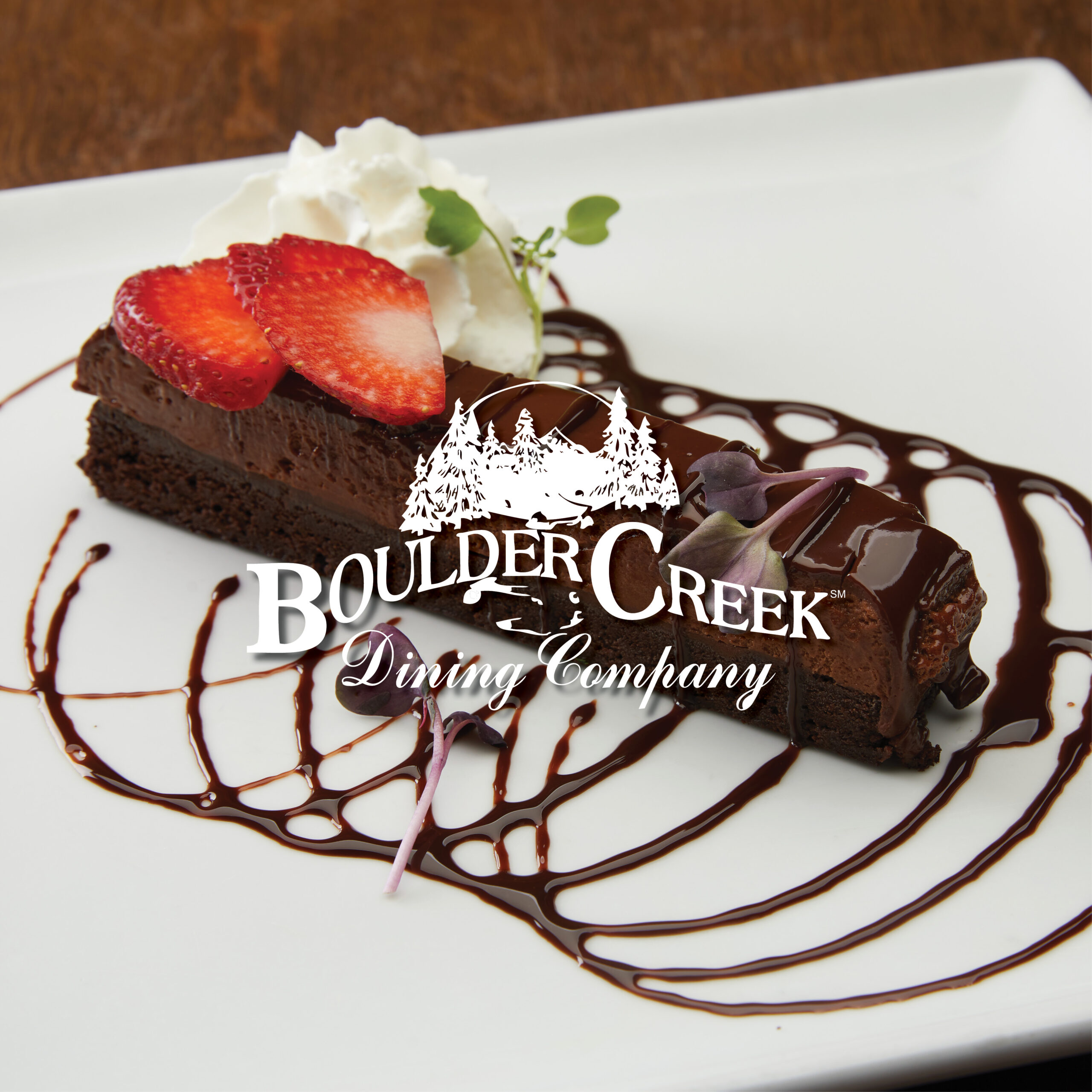 LOCATIONS & HOURS
Westside
Boulder Creek Dining Company
1551 N Green St,
Brownsburg, IN 46112
(317) 858-8100
Monday-Thursday: 11AM – 9PM
Friday-Saturday: 11AM – 10PM
Sunday: 10:30AM – 9PM
Dine In, Carry Out and Online Ordering Available.
Reservations:
OpenTable
Parking Lot
FIRST COURSE (CHOOSE ONE) 
House Salad gf vg
Iceberg / Romaine / Red Onion / Cheddar / Mozzarella
Bruschetta Tomato / Alfalfa Sprout / Sunflower Seed 
Chicken Tortilla Soup
SECOND COURSE (CHOOSE ONE) 
Smothered Chicken gf
Bacon / Mushroom / Scallion / Honey Mustard
Cheddar / Mozzarella / Baked Potato / Chef's Vegetable 
Bucatini
Ragù / Parmesan / Spinach / Shallot / Garlic / Butter 
Rosemary Salmon*
Couscous / Asparagus / Rosemary Cream Sauce 
6 oz Filet Mignon* gf (+$10)
Garlic Mashed Potatoes / Asparagus / Herb Butter 
$25 PER PERSON
gf – gluten-free | vg – vegetarian
*consuming raw or undercooked food may result in foodborne illness