PARTICIPATING RESTAURANTS
---
Eddie Merlot's Prime Aged Beef and Seafood
Eddie Merlot's is an upscale contemporary American steakhouse where we strive to provide an Exceptional Experience for all of our guests.
One way we do so is by sourcing the highest quality ingredients for our menu items. A second way is, all of our steaks are hand cut in-house, are hormone, antibiotic, and steroid-free, and are aged for a minimum of 21 days to an unparalleled standard of tenderness and flavor. We offer outstanding cuts of Prime beef including, ribeye, filet mignon, New York strip, as well as unique types of meat, such as bison and wagyu. Our from scratch kitchen creates everything fresh from dressings and sauces to appetizers, sides, and desserts. While you enjoy your meal, you'll be treated to our one-of-a-kind service, it is all part of providing you with an Exceptional Experience, making your dining experience truly unique and special.
We also offer multiple private dining rooms where every detail is given our most careful attention. We offer special touches that make any occasion an unforgettable experience. Whether it's a business meeting, holiday party, engagement party, rehearsal dinner, or wedding reception, let us customize all the details so you can enjoy your event.
Additional Menu Options: Gluten-free
---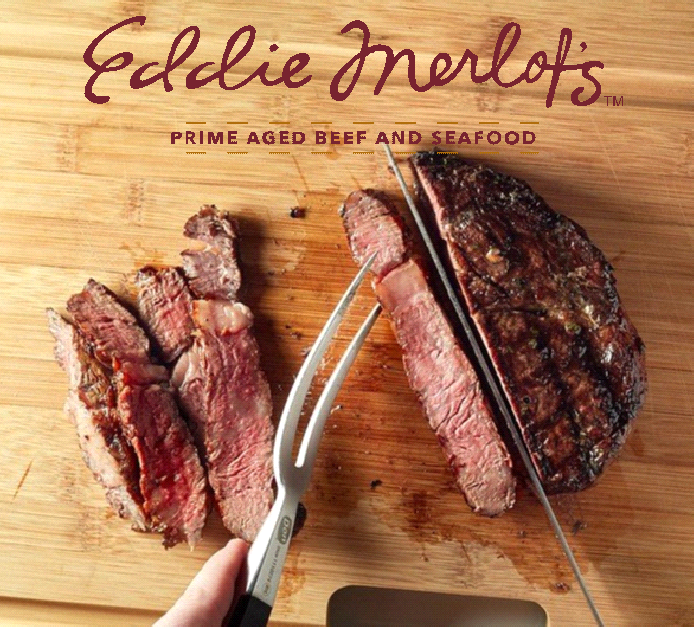 LOCATIONS & HOURS
DEVOUR INDY MENU
$50 per person 
Beverages, Tax, and Gratuity Not Included
STARTER CHOICE
Caesar Salad
Romaine Lettuce, Garlic Croutons, Parmesan Cheese, Caesar Dressing
Eddie's House Salad
Mixed Greens, Tomato, Cucumber, Red Onion, Croutons
Cup of King Crab and Corn Bisque
King Crab, Fresh Sweet Corn, Rich Cream, King Crab Garnish
ENTREE CHOICE
Sixty South Salmon
Antarctic Salmon. Select preparation: Grilled, Cedar-Plank
Roasted or Blackened; Served with Sautéed Green Beans,
Roasted Fingerling Potatoes
Lemon-Dijon Chicken 
Two Herb-Marinated Chicken Breasts, Roasted Garlic
Mashed Potatoes, Grilled Asparagus Spears, Lemon-Dijon
Pan Sauce, Charred Lemon
6 oz. Filet Mignon
with Roasted Garlic Mashed Potatoes
& Sautéed Green Beans
*Upgrade to 8 oz. Filet Mignon +$10
Enhancements 
Peppercorn Sauce +$3 | Blue Cheese Crust +$4 | Oscar Style +$15
DESSERT CHOICE
Carrot Cake
Four Layers, Carrots, Walnuts, Pineapple, Spices & Cream
Cheese Icing with a Touch of Caramel Sauce
Triple Chocolate Cake
Four Layer Chocolate Cake, Chocolate Butter Cream
Icing & Chocolate Chips
Crème Brulee
Rich Vanilla Bean Custard, Caramelized
Sugar Crust