PARTICIPATING RESTAURANTS
---
Juniper on Main
Juniper on Main brings the mouthwatering, belly warming decadence of Southern Coastal food from the Low-Country regions of Savannah, GA and Charleston, SC. "A Dash of Southern Charm in the Heart of the Midwest", Main St., Carmel, Indiana.
Additional Menu Options: Gluten-free, Vegetarian, Vegan, Dairy-free, Family Friendly
---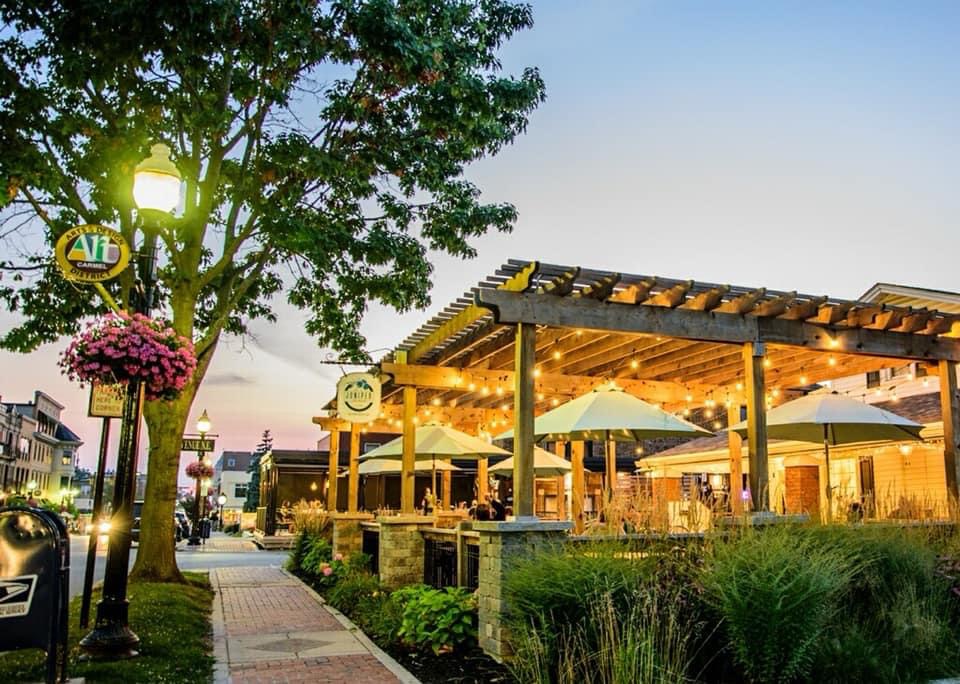 LOCATIONS & HOURS
Northside
Juniper on Main
110 E. Main St.
Carmel, IN 46032
(317) 591-9254
SUMMER HOURS:
Mon-Saturday 11-9 (Summer Devour Menu available after 4PM)
Sunday Closed
Reservations:
Outdoor dining is first-come, first-serve. Please call 317-591-9254 for Indoor reservations only
Parking available on site at Juniper. FREE Public Parking lots available. Locations directly behind Juniper, across the street at The Lion's Club, parking garages available along Main Street and Rangeline Rd.
3 COURSE DINNER FOR 2  for $60 / Individual Devour Meal $35
1 Appetizer + 2 Entrees + 2 Desserts
1st Course
choose 1:
Buttermilk Cornbread with Sweet Honey Butter (V)
Hot Pimiento Cheese Dip with Corn Tortillas (V, GF)
Black-Eyed Pea Hummus with Naan Bread (Vegan, DF)
2nd Course
choose 1 Entree per person:
Bone-in Smoked Porkchop– Fischer Farm's Pork, Peach-Apple Chutney, Mashed Potatoes with Stout Gravy, Sautéed Green Beans
Mae Mae's Meatloaf– Ketchup Brown Sugar Glaze, Mashed Red Potatoes, Smokey Collard Greens
Blackened Tilapia with Guacamole– Sweet Island Plantains, Coconut Rice, Orange Citrus Black Beans, Pickled Red Onions, Cilantro (GF, DF)
Hot Honey Buttermilk Chicken- Fresh Battered Buttermilk Chicken Tenders, Hot Honey Drizzle, Creamy Coleslaw, French Fries with Basil Aioli
Vegan Sea Island Platter– Sweet Island Plantains, Coconut Rice, Orange Citrus Black Beans, Pickled Red Onions, Asparagus, Balsamic Glaze, Cilantro (Vegan, GF, DF)
3rd Course
choose 1 Dessert per person:
Hummingbird Cake- Crushed Pineapple, Banana, Pecans, Cream Cheese Frosting
Red Velvet Cake- Cream Cheese Frosting
Seasonal Specialty Cake- made by our local Main St. partners, The Stacco House by Mammamia
Chocolate Mousse & Berry Parfait (GF) or Fresh Berries (Vegan, DF, GF)
Devour Dinner available after 4pm
No splits or substitutions for Devour meals please. Not available for carry-out.
(Tax and Gratuity not included)