PARTICIPATING RESTAURANTS
---
LouVino: Mass Ave
LouVino's menu is comprised of many shareable plates that are heavily influenced from the South and the owner's home state of Georgia. Each location allows the executive chef to use their culinary imagination to create their own seasonal section of the menu. Thus, each location has their own unique menu. LouVino's bar program is known for it's award-winning wine list with more than 60 wines by the glass and wine flights. A wide selection of bourbons, craft beer and cocktails are also available.
530 Massachussetts Avenue, Indianapolis, IN 46204
5pm to 10pm, Tuesday through Saturday.
Phone Reservations – (317) 744-9955
Additional Menu Options: Gluten-free, Vegetarian, Vegan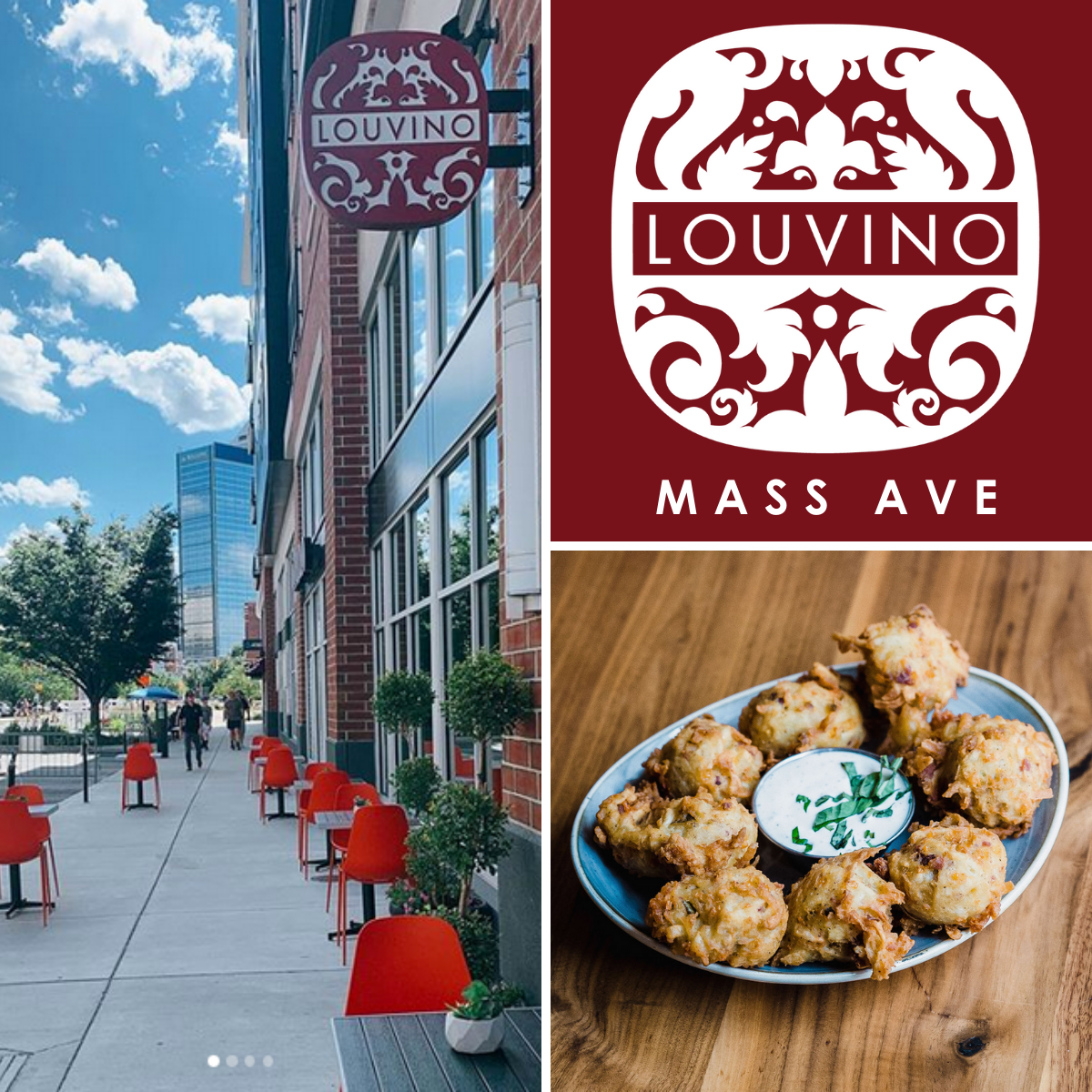 Mass Ave
Devour Menu WinterFest 2021 ($65 per couple)
Wine pairing an additional $20 per person
1st course (shared)
Charcuterie for Two
chef-selected local meats, cheeses & accoutrements
2nd course (each)
Choice of:
Arugula Salad
point reyes blue cheese, golden raisins, walnuts, granny smith apple, sorghum vinaigrette
or
Grilled Broccolini
onion soubise, aged parmesan, balsamic
3rd course – (each)
choice of:
Wild Mushroom Risotto
mushroom medley, truffle pate, parmesan
or
Faroe Island Salmon
au gratin potato, asparagus, dill beurre blanc
4th course (shared)
Dessert Duo
chocolate chip cookie dough beignets, cheesecake bites, berry jam, bourbon-chocolate ganache, vanilla anglaise, walnut crumble