PARTICIPATING RESTAURANTS
---
Mama Carolla's
Mama Carolla's is a small Italian independent restaurant focused on quality food at a great price. Mama has turned an old stucco house into a quaint restaurant, in which bedrooms have been turned into dining rooms and it's completed with a patio filled with roses.
1031 E 54th Street
Indianapolis, Indiana 46220
Tuesday Through Thursday
5:00pm-9:30pm
Friday and Saturday
5:00pm- 9.30pm
Additional Menu Options: Gluten-free, Vegetarian, Vegan, Dairy-free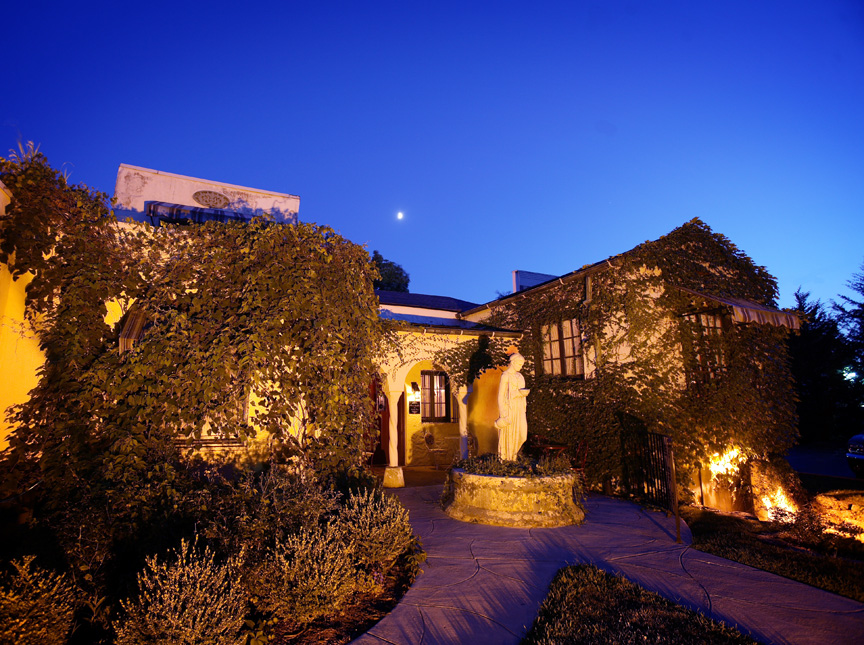 Dinner For Two!!!!
$35.00 includes  Antipasti, Two Salads and Two Entrees!!
(V) Vegetarian
Antipasti
Fried Ravioli  (V)
Eight fried cheese ravioli with marinara sauce for dipping
Fried Calamari
Seasoned Fresh rings served with pesto aioli for dipping
Bruschetta for 2  (V)
Italian bread grilled and topped with a marinated tomato relish and smoked mozzarella cheese
Shrimp Cocktail
Spicy horseradish cocktail sauce. The good spicy, not the too spicy
Spicy Meatballs
(Back By Popular Demand)
100% ground beef mini meatballs mixed with a variety of dried and fresh peppers in a spicy marinara  served over a creme fraiche.
Salad 
 Balsamic Vinaigrette or Creamy Italian
              Served over mixed greens with tomato, mozzarella and carrots
Entrées
Chicken Piccata
Boneless breasts of chicken marinated in lemon, olive oil, garlic and sauced with capers and fresh herbs
Shrimp Scampi 
Large shrimp sizzled in lemon, butter, garlic and fresh Italian parsley
Pomodora  (V)
Fresh plum tomatoes, oil, garlic and basil
Spaghetti alla Bolognese
Ground beef cooked with red wine, garlic and herbs served in tomato cream sauce over spaghetti pasta
Chicken Rigatoni
Sautéed chicken strips with pancetta, spinach, garlic, crushed red pepper and Romano cheese in a spicy white wine sauce
Alfredo  (V)
Fettuccine with sweet cream, parmesan cheese and parsley
Goat Cheese Ravioli  (V)
Simply delicious squares of fresh pasta filled with seasoned goat cheese, covered with a vodka tomato cream sauce
Mediterranean Pasta  (Available vegetarian)
Rigatoni with chicken, sundried tomatoes, black olives, pine nuts spinach and feta cheese in a garlic oil sauce
Sangria (Red or White)
Chianti or Pinot Grigio, Brandy, Triple Sec, Simple Syrup & Muddled Oranges, limes and lemons
Sazerac
Templeton Rye, Bitters, Pernod, Simple Syrup & a Lemon Twist
The Rosemary Maple Bourbon Sour
Buffalo Trace Bourbon, Lemon Juice, Dark Marple Syrup, Rosemary Sprig
Aperol Spritz
Aperol, Prosecco, Soda, Orange Wheel
Italian Margarita
Grand Marnier, Luxardo Amaretto, Sour Mix & a Sugar Rim
Perfect Storm
Grand Marnier, Ginger Beer, Peychaud's bitters, Lime Juic, Orange twist, Pinch of Cayenne
Papa's Honey Hooch
Hot Apple Cider, Jack Daniels Tennessee Honey Whiskey, Honey, Cinnamon Stick
The International
Courvoisier Cognac, Templeton Rye Whiskey, Italian vermouth, Benedictine, Orange Bitters
The Witty Comeback
Templeton Rye, Averna Amaro, Lemon Juice, house made Ginger Syrup, Orange Twist
Apple Cinnamon Hot Toddy
Jack Daniels Tennessee Apple Whiskey, Cinnamon, Simple Syrup, Whipped Cream
Blood Orange Spritz
Blood Orange Limoncello, Aperol, Prosecco float