PARTICIPATING RESTAURANTS
---
Modita
A part of the Bottleworks District, Modita is an urban casual Asian-inspired restaurant featuring a variety of dishes influenced by various regional and cultural cuisines highlighting fresh and unique ingredients. The menu will include regional favorites with an inspired unique spin including sushi, dim sum, noodles & rice, along with robata grilled specialties.
Additional Menu Options: Gluten-free, Vegetarian, Vegan, Family Friendly
---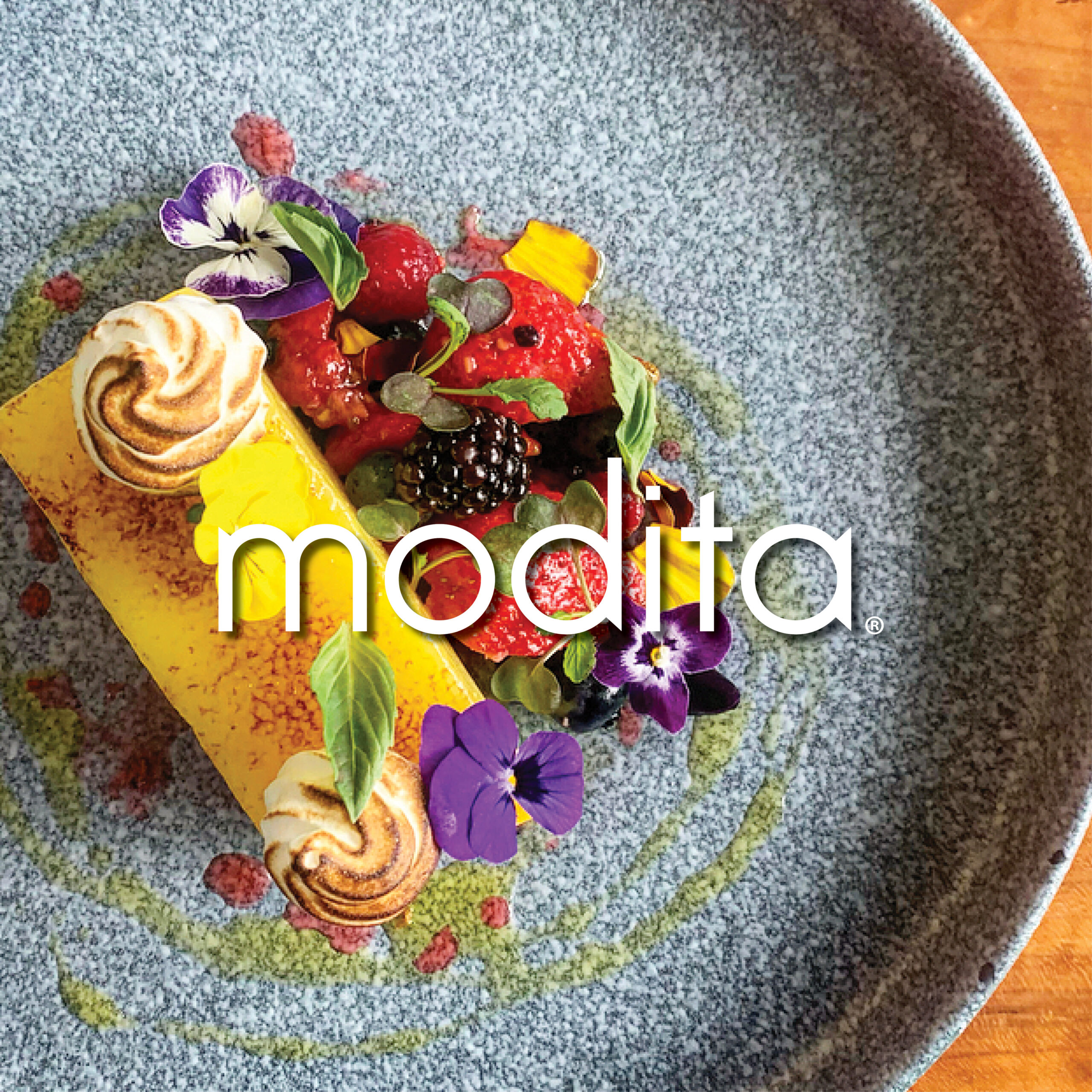 LOCATIONS & HOURS
Downtown
Modita
850 Massachusetts Ave Suite 110,
Indianapolis, IN 46204
(317) 316-0470
Mon-Thurs: 5:00 PM – 10:00 PM
Fri-Sat: 4:00 PM – 11:00 PM
Sunday: 4:00PM – 9:00 PM
Serving Dinner only.
Dine In, Carry Out, and Online Ordering Available.
Reservations:
OpenTable
Paid Street Parking
$35 per person
choose one item from each course
COURSE 1 (choose one)
Edamame (v)
Garlic-Chili Sauce | Sea Salt
Bao Buns (2pcs)
Grilled Pork Belly | Asian Slaw | Miso Aioli
Fried Shrimp Wonton
Scallion | Cilantro | Sweet Sour Sauce
Salmon Nigiri* (3pcs)
Kewpie Mayo | Sweet Soy
COURSE 2 (choose one)
6oz American Wagyu* +18
Chestnut Mushroom | Fingerling Potato| Gyu Dare Sauce
Tonkatsu Pork
Cabbage | Pickled Red Onion | White Rice | Katsu Sauce
Roasted Eggplant & Vegetable Green Curry (vg)
add chicken +0 or add shrimp +5
Green Bean | Bell Pepper | Onion | Carrot | Bamboo Shoot | White Rice
Chicken Pho Noodles
Bean Sprout | Thai Basil | Jalapeño | Rice Noodle
COURSE 3 (choose one)
Yuzu Bar (vg)
Graham Cracker Crust | Ginger Macerated Berry
Baked Rice Cake (vg) (gf)
Coconut | Gouda Cheese
vg vegetarian | v vegan 
*Consuming raw or undercooked foods may increase risk of food-borne illness. Please inform us of any allergy concern.