PARTICIPATING RESTAURANTS
---
Modita
A part of the Bottleworks District, Modita is an urban casual Asian-inspired restaurant featuring a variety of dishes influenced by various regional and cultural cuisines highlighting fresh and unique ingredients. The menu will include regional favorites with an inspired unique spin including sushi, dim sum, noodles and rice, along with robata grilled specialties.
Additional Menu Options: Vegetarian, Vegan, Family Friendly
---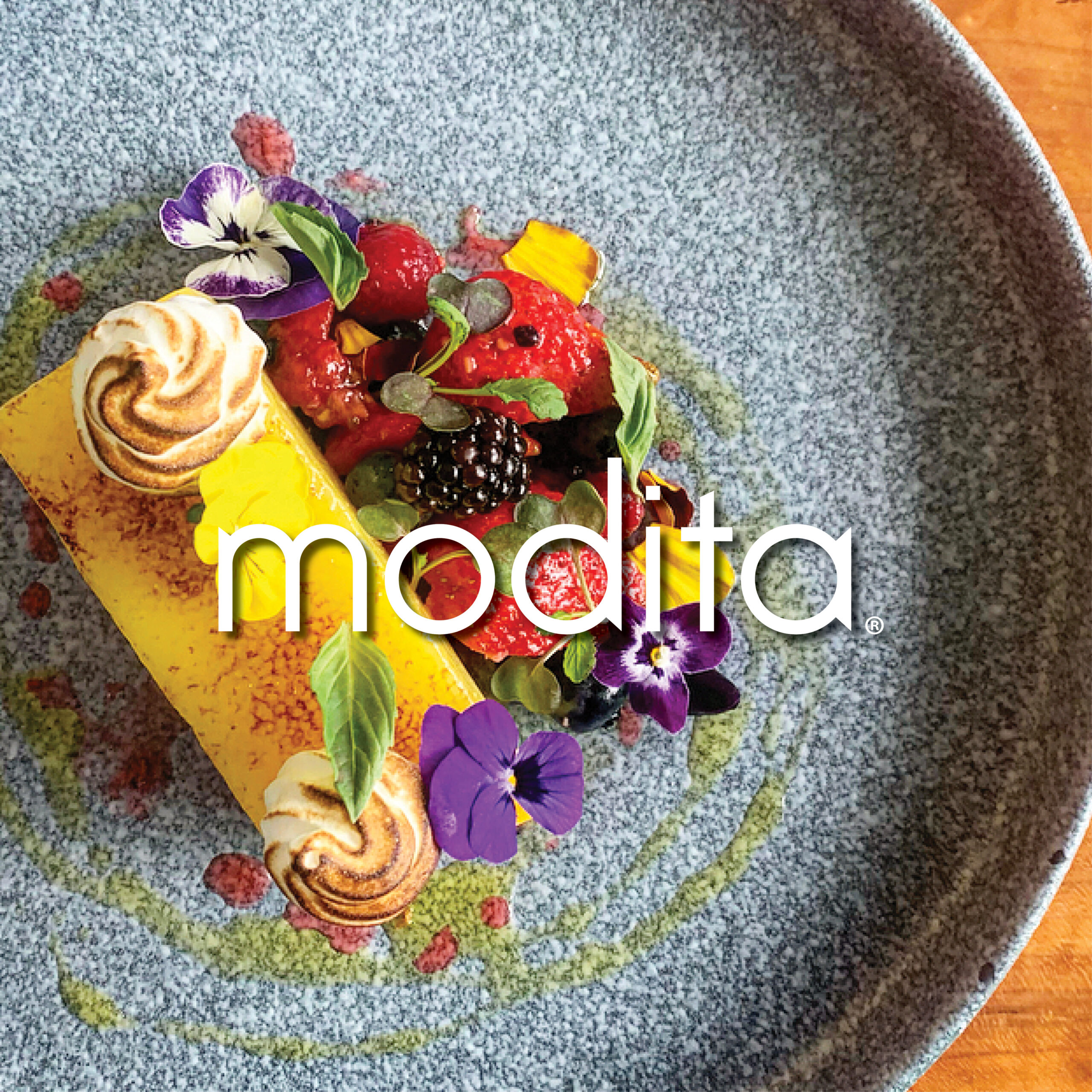 LOCATIONS & HOURS
Downtown
Modita
850 Massachusetts Ave Suite 110,
Indianapolis, IN 46204
(317) 316-0470
Mon-Thurs: 5:00 PM – 10:00 PM
Fri-Sat: 4:00 PM – 11:00 PM
Sunday: 4:00PM – 9:00 PM
Serving Dinner only.
Dine In, Carry Out, and Online Ordering Available.
Reservations:
OpenTable
Paid Street Parking
$40 per person
choose one item from each course
COURSE 1 (choose one)
Edamame (v)
Garlic-Chili Sauce | Sea Salt
Bao Buns (2pcs)
Grilled Pork Belly | Asian Slaw | Miso Aioli
Crab Rangoon 
Cream Cheese | Scallion | Sambal
Albacore Tuna Tataki*
Pickled Daikon & Carrot | Scallion | Ponzu
COURSE 2 (choose one)
Wagyu Ribeye Bulgogi* +$15
Pickled Carrot | Cucumber Kimchi | Butter Lettuce | Gochujang Sauce
Pork Katsu Curry 
Pickled Vegetable | Potato | Carrot | White Rice
Chana Masala (Chicken or Tofu)
Chickpea | Yukon Gold | Cilantro | White Rice
COURSE 3 (choose one)
Yuzu Bar 
Graham Cracker Crust | Ginger Macerated Berry
Ice Cream Trio (vg) 
Ube Heath Bar | Champagne Mango | Coconut Sorbet
vg vegetarian | v vegan
*Consuming raw or undercooked foods may increase risk of food-borne illness. Please inform us of any allergy concern.