PARTICIPATING RESTAURANTS
---
Ocean Prime
Ocean Prime is a nationally-acclaimed, dynamic seafood and steakhouse from the award-winning Cameron Mitchell Restaurants. Ocean Prime delivers an elevated experience with exceptional ambiance, a chef-curated menu, signature handcrafted cocktails, a Wine Spectator-honored wine list and genuine hospitality. Located on the Northside of Indianapolis at Keystone Crossing Corridor just east of the Fashion Mall at Keystone, Ocean Prime is an ideal place to socialize, talk business, celebrate and indulge. From our main dining room, to our lounge, two stunning private dining rooms and seasonal, partially-enclosed terrace, guests can enjoy the vibrant energy of the Northside from any area of our restaurant.
http://www.ocean-prime.com/locations-menus/indianapolis
---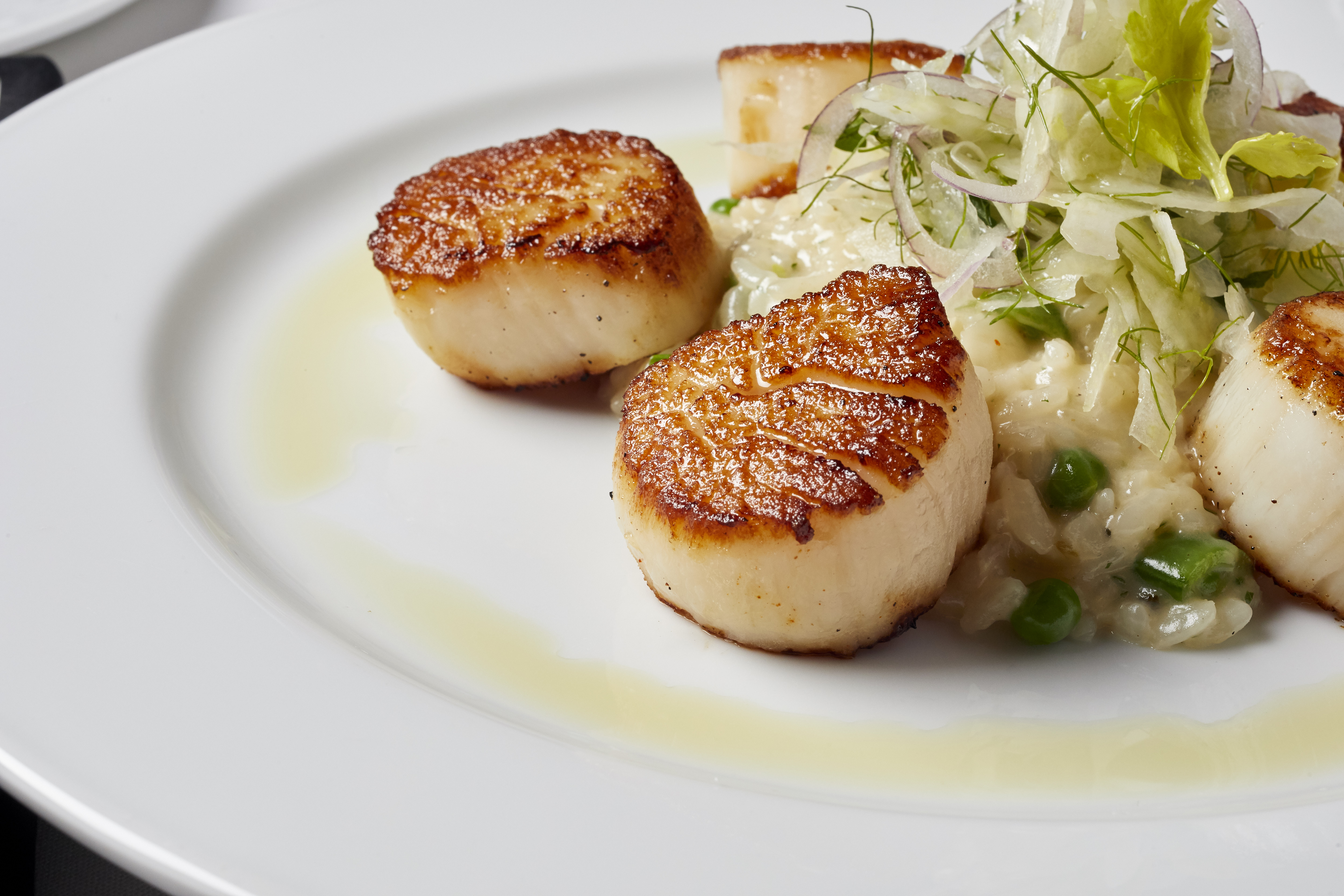 LOCATIONS & HOURS
Northside
Ocean Prime
8555 River Rd #100,
Indianapolis, IN 46240
(317) 569-0975
MON – THURS – 4:00 PM – 9:00 PM
FRIDAY – 4:00 PM – 10:00 PM
SATURDAY – 4:00 PM – 10:00 PM
SUNDAY – 4:00 PM – 9:00 PM
Reservations:
website/opentable
Self Park and Valet available
DEVOUR INDY SUMMERFEST 2023
AUGUST 21 – SEPTEMBER 3, 2023
$55 PER PERSON Does not include tax and gratuity.
FIRST COURSE Choice of:
OCEAN PRIME HOUSE SALAD
Romaine, Field Greens, Granny Smith Apples, Goat Cheese, Walnuts, Sherry Mustard Vinaigrette
FRENCH ONION SOUP Brandy and Aged Swiss Cheese
WHITE TRUFFLE CAVIAR DEVILED EGGS
ENTRÉE Choice of:
TERIYAKI SALMON Shiitake Sticky Rice, Soy Butter Sauce
WINE PAIRING: Pinot Noir, "Meiomi," Sonoma Valley, California 2021 $17
SEA SCALLOPS Parmesan Risotto, English Peas, Citrus Vinaigrette
WINE PAIRING: Sauvignon Blanc, Kim Crawford, Marlborough, 2022 $16
BLACKENED SNAPPER Corn Spoon Bread, Swiss Chard, Corn Emulsion
WINE PAIRING: Chardonnay, Francis Ford Coppola, "Director's Cut,"
Russian River Valley, California, 2021 $17
8 OZ FILET $5 Upcharge
WINE PAIRING: Red Blend, Austin Hope, "Quest," Paso Robles, California, 2021 $18
ACCESSORIES
BEARNAISE SAUCE $8
BLACK TRUFFLE BUTTER $9
AU POIVRE $8
BLUE CHEESE CRUST $7
OSCAR STYLE $14
GARLIC SHRIMP SCAMPI $17
DESSERT Choice of:
SORBET OR ICE CREAM Chef's Seasonal Selection, Almond Cookie
FIVE LAYER CARROT CAKE Cream Cheese Icing, Pineapple Syrup