PARTICIPATING RESTAURANTS
---
Sahm's Place
Sahm's Place in Broad Ripple has been a neighborhood favorite for decades. Whether you're craving a juicy burger, a fresh salad, or some flavorful tacos, we've got you covered and we've also got a house made brew to wash it all down.
Additional Menu Options: Family Friendly
---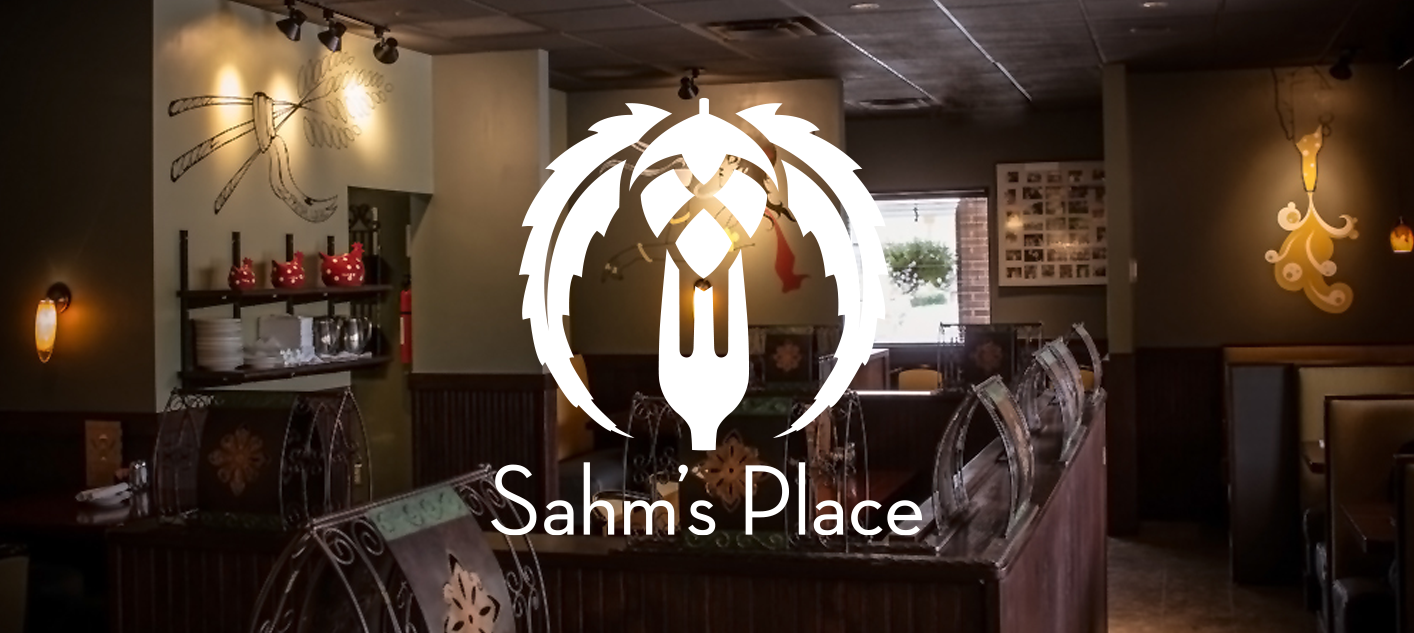 LOCATIONS & HOURS
Midtown
Sahm's Place
2411 E 65th St,
Indianapolis, IN 46220
(317) 202-1577
Monday: 11am – 11pm
Tuesday: 11am – 11pm
Wednesday: 11am – 11pm
Thursday: 11am – 11pm
Friday: 11am – 12am
Saturday: 10am – 12am
Sunday: 10am – 10pm
Free private parking lot available
APPETIZERS
Spicy Garlic Cauliflower
Fresh cauliflower deep fried and tossed in our house made spicy garlic sauce. Served with your choice of ranch or bleu cheese.
London Broil Caprese
Soy garlic marinated London broil is roasted, sliced, and chilled and served with heirloom Indiana tomatoes, burrata, and basil red pepper olive oil.
Sweet Corn Bruschetta
Grilled Indiana sweet corn, heirloom tomatoes, and goat cheese served over bruschetta toast point all topped with salsa verde and micro greens.
Truffle Fried Pickles
Dill pickles are tossed in our house made Goat Ranch beer batter, deep fried, and served with a garlic truffle aioli.
---
ENTREES
Three Mushroom Tortellini
Cremini, shitake, and portabella mushrooms sautéed with garlic, shallots, and fresh herbs and tossed with cheese stuffed tortellini and alfredo sauce. Served with garlic bread.
Summers End Schnitzel
Our house cut pork chop is beer battered, deep fried, and topped with a peach, maple, rosemary, and shallot pan sauce. Served with a loaded baked potato and our hot vegetable.
Big Kid Meal
Eight of our world famous chicken wings are tossed in buffayaki sauce and served with fresh watermelon and crispy, hand cut French fries served with garlic truffle aioli.
Gunslinger Ribeye
An 8oz ribeye is seasoned with our blackening spice, seared to order, and topped with caramelized onions, bacon, cheddar cheese, and our cola BBQ sauce. Served with a loaded baked potato and our hot vegetable.
---
DESSERTS
Bread Pudding
Sahm's bakery bread made into grandma's recipe and topped with a bourbon glaze.
Butter Pecan Sundae
Sahm's mini coffee cake, butter pecan ice cream, pecan syrup, brandied cherry, whipped cream.