PARTICIPATING RESTAURANTS
---
Taxman CityWay
Taxman CityWay is a gastropub and beergarden located in an 1850s renovated livery building, right in the heart of downtown Indianapolis. This family friendly gastropub features three full service bars offering 20 rotating Taxman beers, local ciders and a wide variety of wine and spirits, as well as a large pet-friendly outdoor patio. The seasonal menu highlights local and regional farmers and is anchored by a wide variety of local beef burgers, seasonal sandwiches, Belgian-style French fries (commonly referred to as "frites") and Belgian-style Liege waffles.
Additional Menu Options: Gluten-free, Vegetarian, Family Friendly
---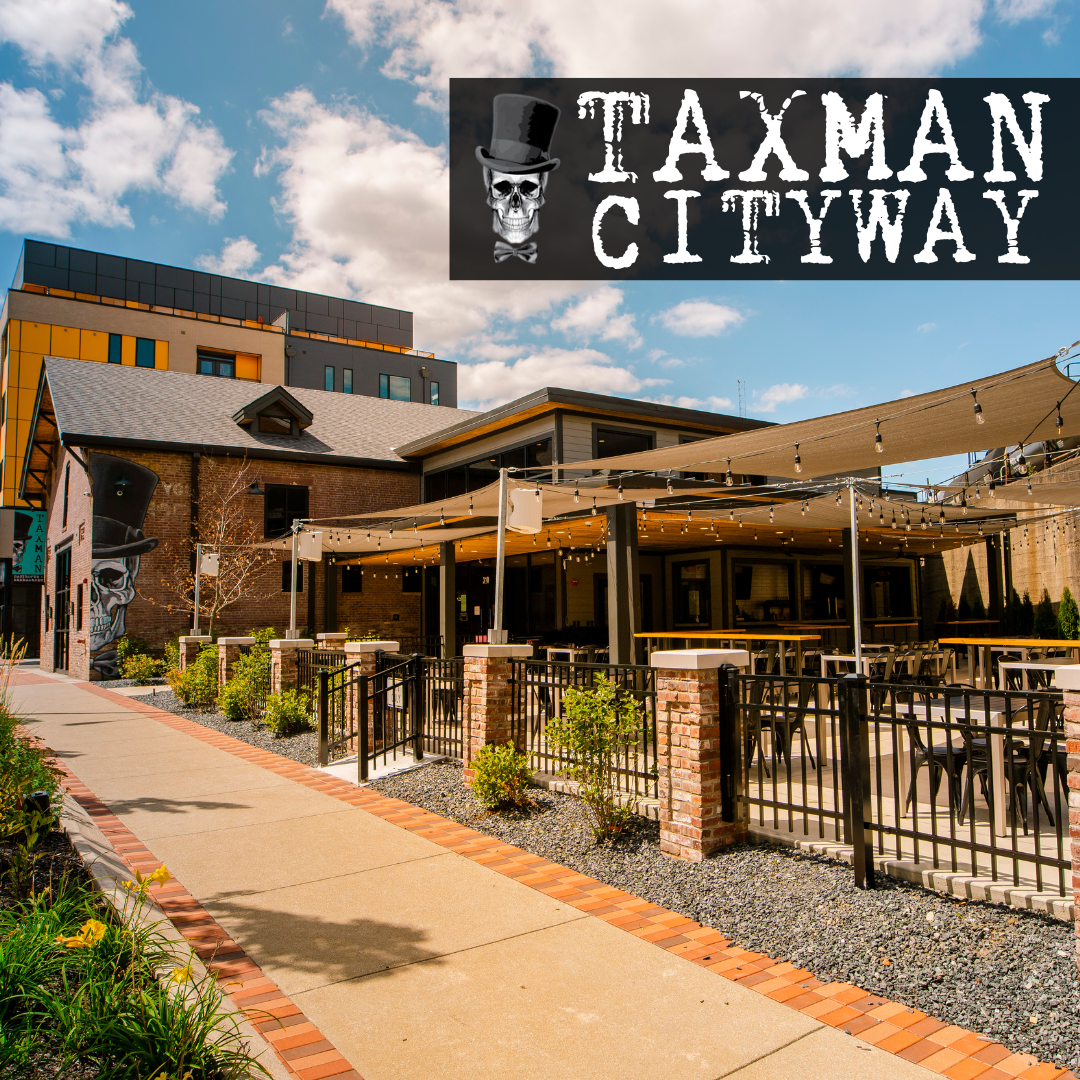 LOCATIONS & HOURS
Downtown
Taxman CityWay
310 S Delaware St
Indianapolis, IN 46204
(317) 734-3107
Sunday 10 am – 10 pm*
Monday – Thursday 4 pm – 10 pm*
Friday – Saturday 12 pm – 10 pm
*Kitchen closes one hour prior to the listed closing time.
Reservations:
https://www.taxmanbrewing.com/reservations-cityway/
Parking garage next door and street parking
$35 per person
Starters:
PRETZELS + BEER CHEESE (V) // house made soft pretzel, beer cheese, Qualified mustard
P.E.I MUSSELS // heirloom tomatoes, roasted corn, white wine, sourdough
KALE CAESAR // kale, parmesan, anchovies, garlic croutons, caesar
Entrees:
SUMMER RISOTTO (V) // roasted beets, heirloom carrots, asparagus, grilled endive, herbs salad
ROASTED CHICKEN // airline chicken breast, yukon mash, lemon garlic broccolini, mushroom jus
DRY AGED BURGER // dry aged beef, peppercorn bacon, gruyere, arugula, pretzel bun, tomato & bourbon aioli, belgian-style frites
STEAK + FRITES // new york strip served with herb butter, belgian-style frites and mixed greens salad +10
Desserts:
FLOURLESS CHOCOLATE TORTE (GF | V) // house made flourless torte, raspberry coulis, cream chantilly
DOUBLE SCOOP GELATO (V) // chocolate, vanilla, straciatella, raspberry sorbet
SIGNATURE WAFFLE (V) // macerated strawberry, vanilla whip
Devour Indy '23 People's Choice Winner:
VENUS HEAT // tequila, wasabi simple, cucumber, orgeat, lime, orange bitters – $15