PARTICIPATING RESTAURANTS
---
The Roost Nora
Savory, sweet, or healthy - we've got you covered for breakfast, lunch, and brunch at The Roost by Sahm's. Whether you snag a seat at the bar or join with family and friends, our home cooked options will fill you up and leave you ready to plan your next visit.
https://www.theroostindiana.com/nora/
---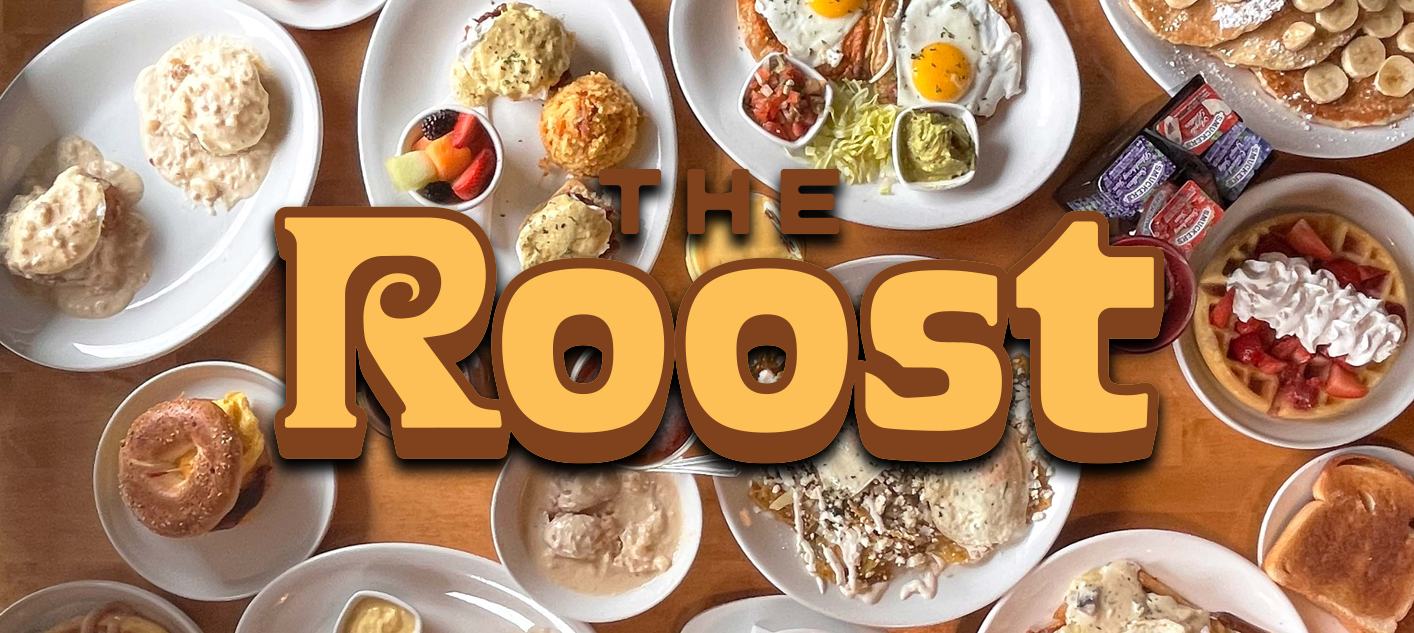 LOCATIONS & HOURS
Northside
The Roost Nora
1435 E 86th St. Suite B, Indianapolis, IN 46240
(317) 735-1293
7 Days / Week
7AM–3PM
The Roost | Nora
Breakfast for 2 – $35 (Dine-in service only)
Choose 2 – Coffee & Juice
• Hubbard & Cravens House Blend Coffee (refills are free)
• Double Espresso
• Latte (choice of milk and sweetener)
• Fresh Squeezed OJ
• Cold Brew Draft
Choose 1
Cinnamon Roll
Homemade cinnamon roll topped with our cream cheese glaze and powdered sugar
Biscuits & Gravy
A buttermilk biscuit is topped with your choice of sausage gravy or vegetarian mushroom gravy
Choose 2
The Sunrise
The full American breakfast! Choice of eggs your way, choice of hash browns or cornbread casserole, choice of bacon, ham, or sausage, and your choice of toast.
Hoosier Benedict (1 egg)
Homemade biscuit topped with a fried Indiana tenderloin, poached egg, and sausage gravy. Served with fresh fruit and your choice of hash browns or cornbread casserole.
Eggs Florentine (1 egg – Veg)
English muffin topped with our house spinach and cream cheese spread, a poached egg, and hollandaise sauce. Served with fresh fruit and choice of hash browns or cornbread casserole.
Huevos Divorcé
Two dueling fried tortillas with one topped with salsa ranchero, one topped with salsa verde, and both topped with refried beans, melted cheddar jack cheese, and fried sunny side up eggs. Served with pico de gallo, guacamole, shredded lettuce, and your choice of hash browns, fresh fruit, or cornbread casserole.
Corned Beef & Hash
Hash browns are cooked with caramelized onions, spices, and fresh cooked corned beef and then topped with two eggs your way. Served with your choice of toast.
Breakfast Poutine
Hand cut French fries are topped with sausage gravy, cheese curds, two eggs, and hollandaise.
French Toast
Three slices of our homemade bread are dipped in our cinnamon sugar batter, griddled to a golden brown, and topped with powdered sugar. Served with maple syrup and butter.
View our cocktail menu here.